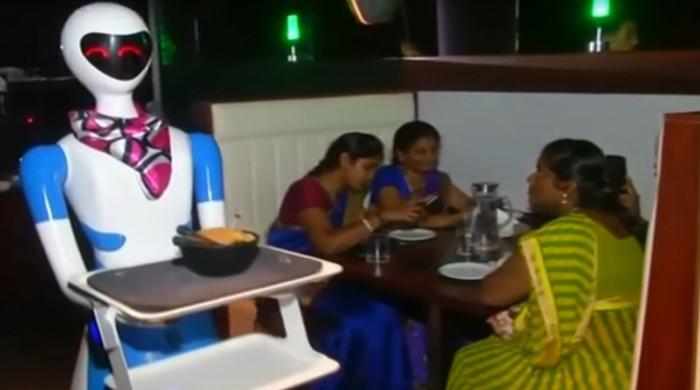 A restaurant in the southern Indian city of Chennai is trying to revolutionize customer service by introducing robot waiters to serve food and beverages.
At the 'robot' restaurant, a tray-driven humanoid walks around the dining area, delivers food to guardians and collects dirty dishes and takes them back to the kitchen.
The restaurant, formerly known as 'Momo', was re-launched as a 'robot' after founding partners Venkatesh Rajendran and Karthik Kannan decided to incorporate technology with gourmet.
Customers can order meals at this restaurant, which consists mostly of Thai and Chinese food, using only the phone tabs that are placed on each table. One customer, Rupa, said she was amazed at how easily the restaurant was operating in the absence of actual waiters.
The use of service robots is a common phenomenon in many countries. Demand for servo boats is expected to pick up in the next three years as robots – already used to perform tasks such as assisting in medical surgery, milking cows or moving items around warehouses – use domestic and personal use. Become more popular.