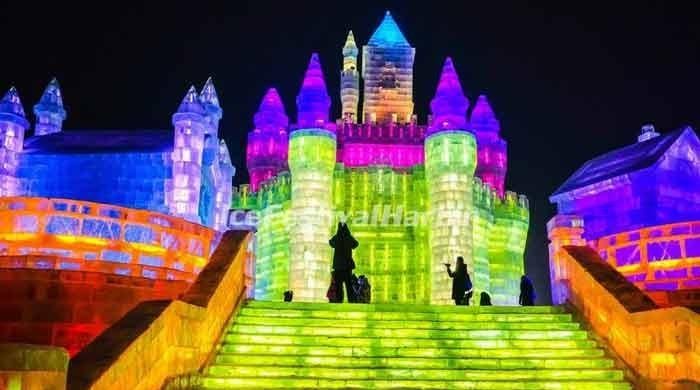 All are ready for the 34th Harbin International Ice and Snow Festival, which starts on January 5. The theme of this year's festival is "Harbin Glory, Snow in Northern China".
The festival will feature a series of fireworks displays, a series of theatrical plays and snow activities at various locations in the city of Harbin.
The festival presents many themes in different zones. The biggest attraction is Harbin Ice and Snow World, where the ice sculptures come alive and cover an area of ​​more than 800,000 square meters.
The festival has been held since 1985 and is one of the largest international ice shows, attracting ice sculptors from around the world who take part in the annual festival. This year, more than 10,000 workers and hundreds of artists have gathered in the city.
The most interesting part of the festival is that the ice for the festival is provided from the Songhua River in Harbin. At night, the views are spectacular as the ice sculptures are illuminated with LED lights.
Harbin is the coldest city in China with daytime temperatures ranging from minus 13 to minus 24 degrees Celsius. The good news is that the statues are kept until the end of February when the temperature drops a bit.