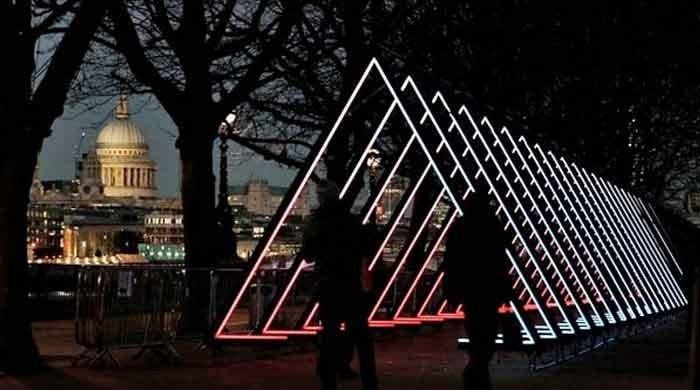 LONDON: London's dark cold nights will shine a little brighter than Thursday, as a nightly art exhibition features a range of public works that use light as a medium.
Lumiere London has more than 50 works by British and foreign artists, located in public places, buildings and on the streets.
Artists who have created works include Tracy Ayman, Alaa Manavi, Julian Opi and Miguel Schweiler.
"We've basically taken the center of London and turned it into a big, outdoor art gallery," said Helen Marge, artistic director at Lumiere London.
"There are 58 installations created by artists who are working with the lights in wonderful and extraordinary ways and people are free to roam; it's free to experiment.
The works themselves include a range of installations, including a large desk lamp at King's Cross, a triangular light tunnel on the South Bank and one of London's famous telephone boxes turned into a bright fish tank in Seven Dials.
Lumiیرre London runs January 18-21.