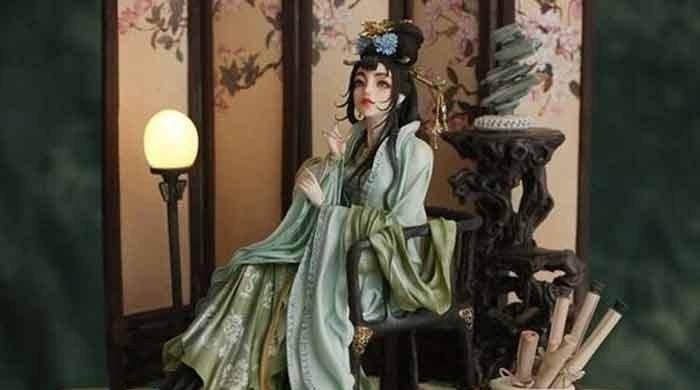 Zhou Yu, 34, is a Chinese patisser, and the first person of his kind in Chinese history to win three gold and two bronze medals at the world's largest cake competition in Britain.
Chow's brilliant creation of 'Lady in the Palace' – a complex funded cake featuring Queen Wu Zetin won the top prize in a cake competition in Birmingham.
"I originally wanted to be a Chinese emperor, so I thought it would be great to add some feminine quality to this image," Zhou said. "That's how I came up with the idea."
Another cake, 'Le Drink in Neptune Land', won the bronze metal despite the unwavering effort put into it because the cake's crust was too thick to cut, which was actually against the rules of competition.
Another entry from Zhou's team featured the famous Chinese literary character Monkey King and won a gold medal in the competition.
Chou Yi has been dubbed the "Sugar King" by his team for his love of confectionery.