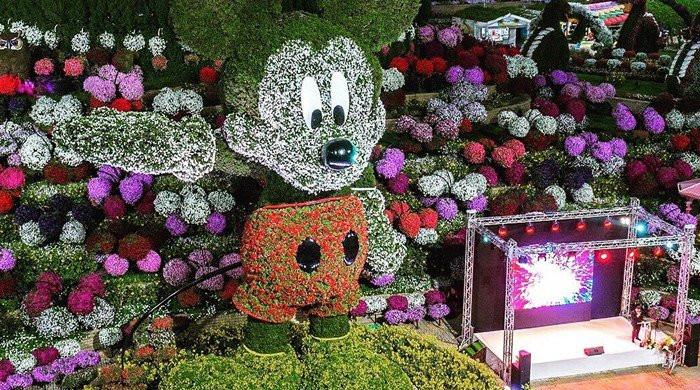 Dubai: A unique flower sculpture of Mickey Mouse standing at a height of 18.06 meters has set a world record for the world's tallest tapri statue.
Disney legend Mickey Mouse was adorned with brightly colored flowers at the Dubai Merkel Garden and has since become a major tourist attraction.
The sculpture was made using about a thousand different types of plants and flowers. The statue weighs about 35 tons and is supported by a four-ton steel structure with a 50-ton (45,359.2 kg) reinforced concrete base.
Interestingly, the Dubai Miracle Garden now holds two Guinness World Records. It was previously named the largest flower arrangement / sculpture with an Emirates Airbus A380 display.