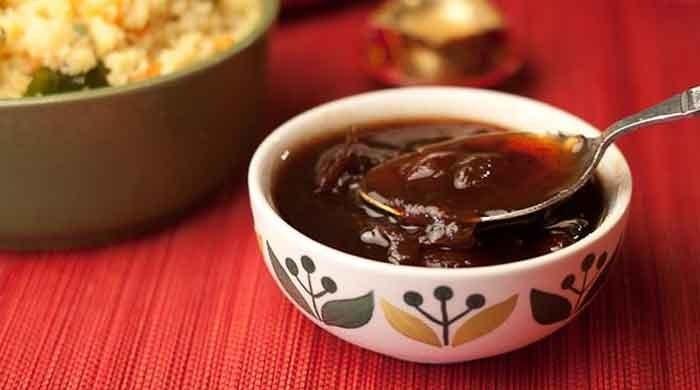 With the holy month of Ramadan, it's time to add some extra flavor to your dining table at Iftar and enhance the taste of snacks and dishes with these quick and easy sauce recipes with Adhan at sunset. :
Tamarind and palm sauce:
Ingredients:
10 dates
1 cup tamarind pulp.
10 dried chillies.
2 teaspoons roasted cumin.
Powdered dried ginger half a teaspoon.
* Teaspoon of carom seeds.
1 cup white vinegar
Salt as needed.
Method:
Take the dates and red peppers and put them in a separate pot to boil. After that, mix them together and put them in a saucepan, add the ingredients except the vinegar and cook the mixture until it thickens.
Pour the mixture into a bowl, and serve.
Basil Sauce:
Ingredients:
1 cup basil leaves
2 teaspoons roasted cumin.
6 green chillies.
6 cloves of garlic.
2 teaspoons roasted coriander.
A bunch of fresh coriander.
Method:
Combine all ingredients.