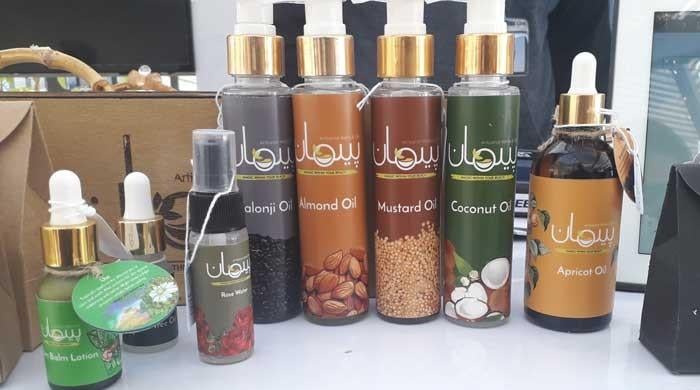 Payman, a new Pakistani startup, recently held its launch at the Coil Art Gallery in Karachi, showcasing the brand's synthetic herbs and hand-pressed oil. Launched by Indus Valley Alum Sehar Mansoor, the brand aims to revive traditional methods of making body and hair oils, including facial cleansing products such as preservative-free beauty products.
To this end, the brand hopes to "rekindle the value of traditional craftsmen and their work". The components are then hand-pressed to ensure that no compromise is made on the purity of the components. And nutrients do not evaporate, as is the case with large-scale industrial heat bases.
Addressing News Regarding the inspiration behind the product, founder Mansoor highlighted that he saw the "mass-produced and extinct process" disappearing in favor of large-scale machine-building.
Payman hopes to work with artisans to revitalize the skills and techniques that "passed down from the ancestors of our artisans who will now hopefully be passed on to future generations." "
The focus on reviving this dead traditional oil extraction technique, as well as ensuring fair trade practices and sourcing only the best natural ingredients, is part of a larger philosophy based on scale work.
As Mansoor explained, "Pakistan has been blessed with many diverse seasons and agricultural areas, but we are stuck in the basic phase" providing most of the raw materials that are exported for processing.
Peyman hopes to use oils and powders, as well as scrubs and lotions that are ethically derived and manufactured in traditional ways, to highlight the potential of artisans' value-added products.