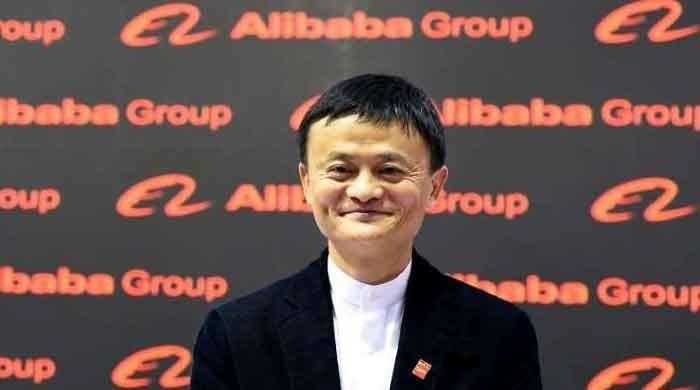 SHANGHAI: Chinese regulators on Saturday fined e-commerce giant Alibaba a record 18.2 billion yuan (7 2.78 billion) for allegedly misusing the company's dominant market position.
Alibaba, the Chinese e-commerce leader founded by Jack Ma and one of the world's most valuable companies, said it had accepted the fine and promised to outline plans to carry out its work on Monday. Is.
The fine appeared to limit government crackdowns on Chinese tech platforms, particularly Alibaba, on allegations of competitive behavior and misuse of user data.
The State Administration for Market Regulation said it assessed the fines after an investigation into Alibaba, which began in December.
The investigation focuses on the practices of Alibaba merchants who want to sell their wares in popular online marketplaces and prevent them from simultaneously posting them on rival e-commerce sites.
"Since 2015, Alibaba Group has taken advantage of its dominant position in the market," the regulator said.
He added that the need harmed competition, innovation and the interests of traders and consumers.
Bloomberg said the fine was a record and was almost three times the 1 1 billion imposed on Qualcomm in 2015.
The size of the fine was determined when Market Watchdog decided to impose a 4% fine on Alibaba for its 2019 sales of 455.7 billion yuan.
Immediately after the verdict was announced, Alibaba issued a contradictory statement that used many points from the government's recent talks on the issue, promising change to protect fair competition.
"We accept punishment with sincerity and will ensure our compliance with commitment," he said.
The company added that it would hold a conference call with investors on Monday to "share their ideas and plans for the long-term healthy growth of our business in the future."
"We are committed to ensuring an operating environment for our businesses and partners that is more open, more equitable, more efficient and more involved in delivering the fruits of growth," he said.
– Big tech under testing –
E-commerce giants Alibaba and JD.com, along with messaging and gaming Colossus Tencent, have become increasingly profitable due to the growing Chinese digital lifestyle and government restrictions on major US competitors in the domestic market.
But since the platforms have attracted millions of regular users, there has been growing concern about their influence in China, where tech users allow them to chat, shop, pay bills, book taxis, take loans and more. Used to perform daily tasks. .
In October, after Alibaba's online payments agency, Brick Group, expressed growing concern over online landings, wealth management and insurance products, Ma launched a special probe into Alibaba after public regulators were caught up in the past. Encountered scrutiny.
The government has tried in recent years to curb the runaway personal debt and debt from chaos, and the growing profile of Antas – and the rare public criticism of the mouse – has been widely seen as a challenge to the country's interests. Is. The financial sphere under the control of the state
The government's campaign against its tech giants reflects the growing global unrest that has impacted Big Tech, with Facebook, Google and others facing scrutiny at home and abroad.
Even before Saturday's announcement, the Chinese crackdown had already cost Alibaba and Ma dearly.
A ریکارڈ 35 billion planned record in Hong Kong-Shanghai by the Brick Group, which added to the already huge mouse wealth, was abruptly halted.
Ma disappeared from public view for weeks later, and Ant Group was ordered by regulators to return to its roots as a provider of online payment services. Shares of major tech players have suffered amid fears of further fines and sanctions.
The Wall Street Journal reported last month that Alibaba was also being pushed to shed large amounts of media assets, including the possible sale of Hong Kong's South China Morning Post.