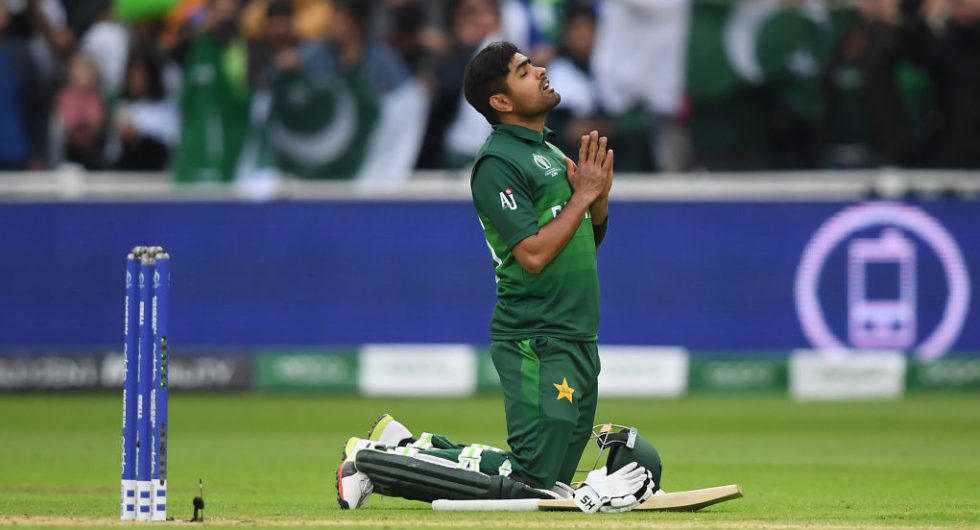 Karachi:

Pakistan is considered a good part of the history of cricket. Whenever they are pushed into trouble, they open up and are surprised to say the least.
The silver lining of the 1992 World Cup, winning the World T20 in 2009 and the latest attempt where Pakistan was the lowest ranked team in the 2017 Champions Trophy, but winning the tournament after a humiliating loss to India in the opener is proof of that fact. That is, whenever you count them, they will jump in with a loud bang.
With such a cricket culture, it is certain that the personality of the cricketers produced by Pakistan will have the same characteristic.
They bloom when someone tries to suppress them, when they are considered weak, they break their shells and they grow up in the face of adversity and criticism.
Babar Azam scored an extraordinary but glorious century on Wednesday when Pakistan needed someone who could do the impossible.
Earlier, after the second T20, Babar was criticized by anyone and everyone, his slow, almost run fifty off one ball made a total of 140 runs, which was easily chased by South Africa. What
Former Pakistan fast bowler Shoaib Akhtar asked what would India captain Virat Kohli or West Indies fast bowler Chris Gayle do with 50 balls? His sincere tone and remarks were unknown because Babar has been the most consistent batsman for Pakistan in all formats in the last four to five years.
About a day and a half later, Babar said, he actually showed Akhtar what Kohli and Gail could not do with these 50 balls.
Babar scored 122 off just 59 balls in an hour of batting with the help of 15 fours and just four sixes to break the confidence of South Africa's second string bowling side and give Akhtar a proper answer.
While Rizwan's unbeaten 73-run partnership should not be overlooked, Babar can be credited for creating skillful strokes in space and mood with pinpoint shots for a successful chase of the 204-run target. ۔ At no point during his innings did he have to resort to rash-hitting, but he relied on his ability to play balls on his merits and score as many boundaries as possible to get Pakistan home safely.
Now the premise that Pakistan team and Pakistani players only come to the party when a challenge is involved is valid for the majority, but Babar is an extraordinary rarity found in Pakistan cricket universe almost one million years old. That's it. This has never happened before.
Babar, like other Pakistani cricketers, likes to respond to critics with exceptional performances, but more importantly, he knows that he should not be satisfied when someone does not call.
He had the same respect for South Africa's Kagiso Rabada and Zimbabwe's Nemat Mazarbani and played every match and every innings like a World Cup final. This mere feature has enabled him to perform better than other batsmen you have seen batting for Pakistan at the age of 26.
With the T20 World Cup fast approaching this year, for the first time in its recent history, Pakistan will look to batsmen rather than bowlers or all-rounders to help lift the trophy. He showed Wednesday that he can do it alone, imagine what he could get out of a little support from the other 10 boys.
People are praying that Babar will continue this hot form of form till the T20 World Cup with the bat, while the true hope is that he will stay away from the strongholds of consolation. High praise or sometimes weak opposition can do this to you, but Babar has proved that he is above that, let's hope he stays there.