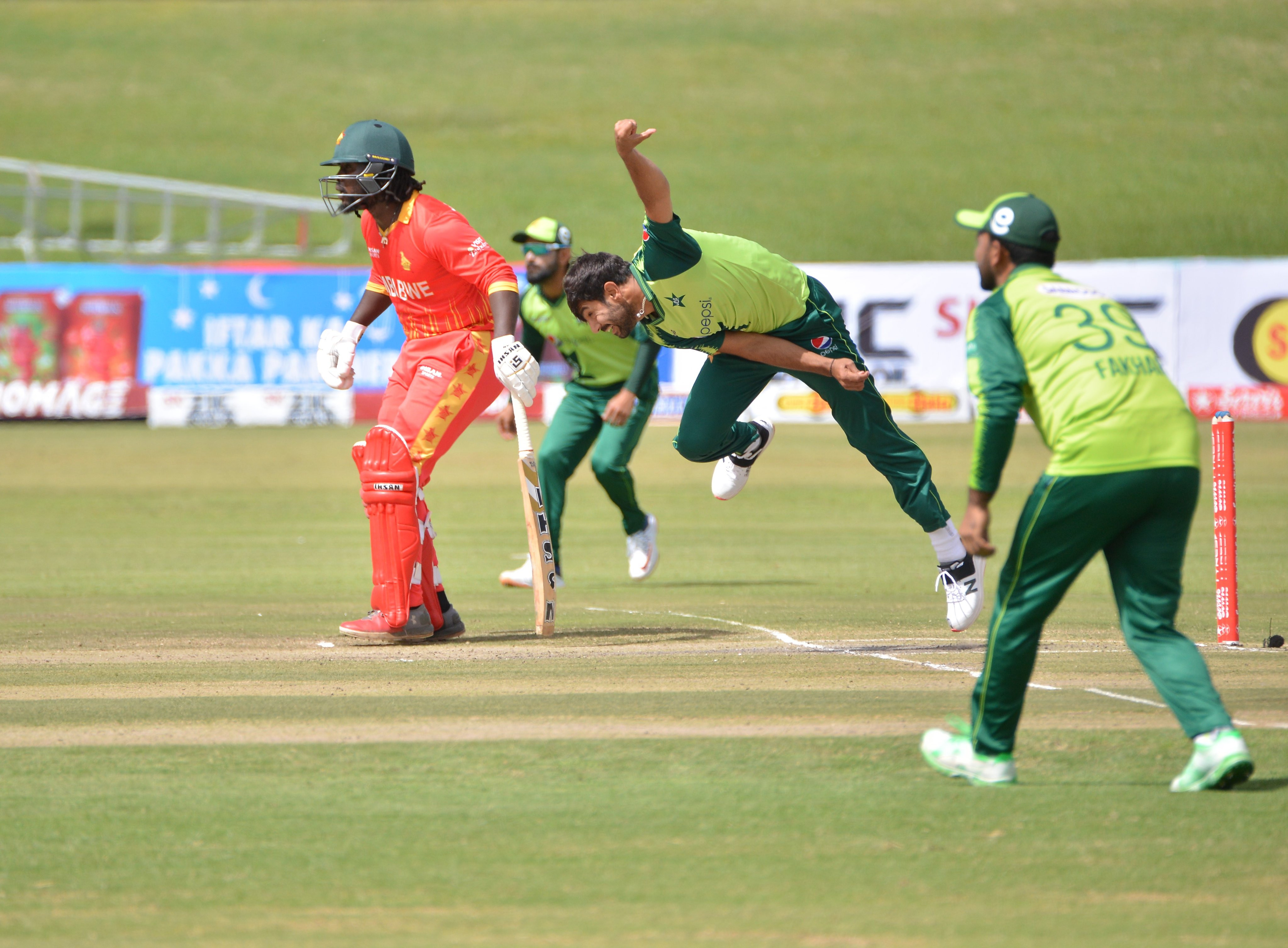 Karachi:

Pakistan won the first match of the three-match T20 series in Harare by 11 runs, but there were some points in the game where the visitors were seen losing the conspiracy against Zimbabwe.
These are three troubling signs that Pakistan, led by Babar Azam, need to consider as they prepare for this year's T20 World Cup.
Struggle against slow bowlers.
Zimbabwe spinners Wesley Madhevier and Ryan Burrell are to be commended for helping the hosts to 149 for seven in their 20 overs.
After sending Pakistan to bat first, he struggled against slow bowlers. They may not have given him many wickets, but the scoring rate against him is a sign that Pakistan has not complied with the Zimbabwean conditions.
It also means they are still used to playing South African express pacers and the Zimbabwean bowling line-up surprised them.
Pakistan may have won the first match due to poor fielding and poor batting, but they will have to pull their socks off to avoid any trouble on the tour of Zimbabwe.
Form loss for Hafeez.
Mohammad Hafeez almost resumed his career for Pakistan after a stunning hit in the sixth edition of the Pakistan Super League and earlier in the T20s, but his last four matches show that he was either found out. Is. The ball.
In any case, Pakistan will pray that Hafeez gets his mid-touch once again as he will rely heavily on his experience and power-hitting during the upcoming T20 World Cup.
A good sign against Zimbabwe was that Hafeez bowled four overs for 21 and took a wicket, but management should be clear with the all-rounder that he basically needs to perform as a batsman. His bowling may offer the captain an extra choice, but his action was redesigned and he was not allowed to bowl some of his timid balls. But may suit your new character.
More reliance on top order.
Pakistan is becoming the India of the 2010s, with the top order of Rohit Sharma, Shekhar Dhawan and Virat Kohli all forming a key part of the batting line-up.
The 2017 Champions Trophy final was a testament to the fact that if you had got all three out early, you could have easily beaten India. Muhammad Aamir accounted for all three and Pakistan easily picked up the trophy this year. (What a wonderful memory to always remember).
Like the Indian team, Pakistan is now relying more on Muhammad Rizwan, Babar Azam and Fakhr Zaman to fire on them.
We talked about the need for Hafeez to re-certify his form and take the fourth position more responsibly, but Pakistan needs to perform consistently in the fifth, sixth and seventh positions.
Replacing Haider Ali will not help turn Pakistan into a star hitter, the fact that team management should have understood by now and tested new players, who are fired after three to four matches, also helps. Will not do it.
Pakistan still needs to build a solid playing XI and find an alternative for each position as soon as possible, so when they field a team in the T20 World Cup, the 11 players play each other's roles and responsibilities. Know the stripes