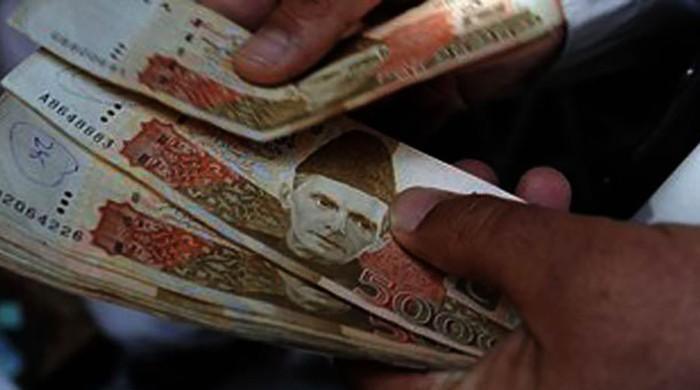 Once again due to the corona virus epidemic, the State Bank of Pakistan (SBP) announced on Thursday that it would not issue new notes on Eid-ul-Fitr.
"Unlike last year, we will not issue new notes on Eid al-Fitr due to the spread of the corona virus epidemic," the central bank said in a statement.
The regulator issues new notes on Eid every year because people want to give Eid to the children who use the new notes.
However, this year the government is urging people not to celebrate Eid as usual due to the dangerous third wave of COVID-19.
The SBP statement also came as the corona virus positive rate in Pakistan reached 9.6 per cent on Thursday when more than 5,000 new infections were reported in the country.
According to official figures provided by the National Command and Operations Center (NCOC), 5,480 people tested positive for the corona virus after 57,013 tests were performed nationwide.
The total number of COVID-19 cases is now 815,711, most of the cases have been reported in Punjab.
The number of recoveries across the country has reached 708,193 so far while the number of active cases in the country is 89,838 till date.
The day before, Pakistan recorded the highest number of deaths in a single day since the onset of the epidemic last year with more than 200 new deaths.
Authorities have imposed a complete lockdown in 20 cities.
In view of the swamp infection, the government is considering imposing lockdowns in 20 cities from May 2/3.
One list lists 20 cities in Punjab, Sindh, Khyber Pakhtunkhwa, and Azad Jammu and Kashmir, where the Corona virus is in dire straits and restrictions imposed by authorities have failed to curb the spread of the virus.
The cities that can be locked down include Islamabad, Rawalpindi, Lahore, Multan, Faisalabad, Gujranwala, Bahawalpur, Hyderabad, Peshawar, Lower Dir, Mardan, Nowshera, Malakand, Charsadda, Swat, Swabi, Muzaffarabad, Sadhnauti. , Tail and garden. .
The top management of Kwid 19 has directed the local administration to forward their input for necessary action.