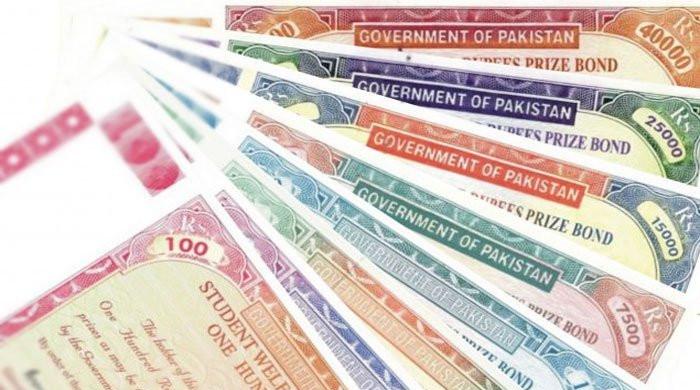 A notification issued by the federal government on Thursday indicates that Rs 15,000 and Rs 7,500 bonds will be closed.
The notification said the government would no longer draw lots for both bonds.
The government said Rs 15,000 bonds would not be cashed after June 30 and Rs 7,500 bonds could only be cashed till December 31.
The notification said that those who do not want to cash the bonds can pay extra and convert them into Rs 25,000 and Rs 40,000 bonds. It also states that consumers can convert these bonds into special savings and defense savings certificates.
The government said prize bonds could be saved by people through their bank accounts.
The government stopped the sale of Rs 25,000 national prize bonds
This is the second time the government has stopped selling bonds within a year.
In December last year, the federal government stopped selling Rs 25,000 worth of national prize bonds
This was allegedly to address the Financial Action Task Force's concerns about money laundering and terrorist financing.
At that time, existing bondholders were given the option to cash / radium / convert their bonds by May 31, 2021 in the following ways.
1. Bonds can be converted into premium prize bonds MCB Bank Limited, Allied Bank Limited and Bank Al-Falah Limited.
2. Bonds can also be converted into Special Savings Certificates or Defense Savings Certificates.
3. Bonds can be secured through SBP field offices, authorized commercial banks or National Savings Centers with income in the holder's bank account.
People who were choosing to cash their bonds were told that they would only be able to transfer money to their account in person.
The notification also said that in order to receive the prize money, the person has to submit a prize bond and give a copy of his identity card to the State Bank.
New registered prize bond.
At that time, the Finance Division issued a new premium prize bond of Rs. 25,000 with "immediate effect" in a separate notification.
Under the new bond, two first position prizes worth Rs 30 million will be given, while five second position prizes worth Rs 10 million will also be given. There will be 700 prizes worth Rs 0.3 million for the third position in the bond. Prize Bond Lottery will be held quarterly.
It will also pay 1.79% two-year dividends to registered bondholders.
Meanwhile, those who have unregistered prize bonds of the same amount can also buy registered ones.