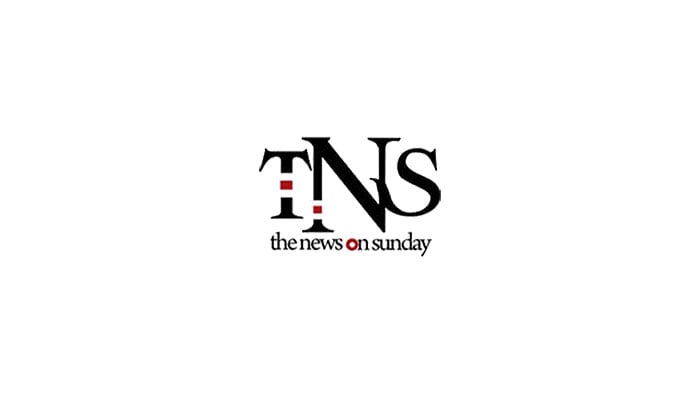 ن۔Ashad Ali ruled the Indian film music world for almost 25 years. When he came to Bombay in the late 1930s, he had no money, so he fell asleep on the sidewalk in front of the Broadway Cinema. It was at this cinema that he, in a way, reached the pinnacle of his fame when he was awarded the Filmfare Award. Bejo Bawara. In 1953.
Prior to Nowshad, the composition of the film was either based on folk tunes from Punjab and Bengal (RC Boral, Pankhj Malik) or some Western orchestration employed by Master Ghulam Haider. But he introduced the classical. ang In film music, he also drew on the folk tunes of his native Odh. Whatever the source of inspiration, he put the lyrical content of the song at the forefront.
Her father disliked her passionate interest in music. Nowshad joined a theater company and said goodbye to his family due to a quarrel with his father. Unfortunately, the company had to close after the financial catastrophe. The owners of the theater company left Nowshad in a state of complete devastation in Gujarat. With the help of a stranger, Nowshad managed to reach his native Lucknow. He stayed there for a while before moving to Bombay, the city of his dreams.
Born in Lucknow in 1919, he was barely 12 years old when he gained access to a musical instrument shop where he learned to play several musical instruments and began to reproduce pieces of music that he had performed for the orchestra. Heard movies at the Royal Cinema run by the source. Although he was a laborer there, he would break into the store before opening for business and stay up late and practice on equipment for hours without the owner knowing about it. Was He was caught one day when the owner heard him playing. After initially reprimanding him, the owner wanted him to play. Impressed by his abilities and skills, he encouraged Naushad to play instruments. Nowshad's brilliant talent was rewarded during this period by Ustad Gharbat Ali, Baban, Yusuf Ali and Lydon. Later, he set up a music school in Lucknow, Windsor Music Entertainers, where he trained the city's youth in melodic arts.
In Bombay, after months of efforts, Nowshad finally managed to get a job as a pianist in the orchestra of renowned musician Ustad Jhande Khan for Rs. 40 a month. Ustad Jhande Khan was impressed by his abilities. Student. Shortly afterwards, he promoted Nowshad to the position of his assistant. Nowshad learned a lot from the teacher. Along the way, he later helped compose music for singer Manohar Kapoor's Punjabi film. Mirza Sahibs., Ranjit joined the studio and became an assistant to composer Kamchand Prakash. He also helped composer Mushtaq Hussain Khan for a while. Kardar worked as an internal musician in Kardar Studio, composing some of his memorable music for Kardar, his students M. Sadiq and Mehboob.
Nowshad stepped into Mohan Bhavani's film as a music director. Prem Nagar, Which was released in 1940. However, his first musical success was film. Station master In 1942. Nowshad's musical score in the early stages of his career. Station master And AR Kardar's. Sharda Became an instant hit, however, he still wanted to improve and reach perfection. Rattan Released in 1945, it was a turning point in Valino Shad's career.[1945میںریلیزہونےوالینوشادکےکیریئرکاایکاہمموڑتھا۔پروڈیوسرجمیمانیدیوانکےلیےایمصادقکیہدایتکاریمیںبننےوالیفلمٹاپکمانےوالیبنگئی۔
Even after Naushad became very popular in the early nineties, his mother did not want him to tell people what his profession was. So when she got married, the bride's family didn't know she was a music composer. His mother feared that Nowshad would never get married if people knew that he had composed music. As he later recalled, the band members were with him. بارات, Instead of your songs, especially. Rattan.
Famous musicians like Master Ghulam Mohammad, Mohammad Shafi and Khayyam helped Nowshad and learned the art of composition from him. Khayyam helped him with this film. companion And Lakshmi Kant Piari Lal served as an instrumentalist in Nowshad's orchestra for some time. Lakshmi Kant played the mandolin while Piari Lal played the violin.
Most of the film musicians of the subcontinent knew very little about background music. Nowshad was one of the few music composers who never overlooked a background musical score. He was the first music director to make dramatic changes to the recording method. There was no separate recording of the singer and the orchestra. For the first time, Nowshad used a method of recording all the different components separately to get a clearer and better tunnel effect. Following in his footsteps, this method is now used by all music directors in the Bombay film industry. He was the first music director to keep the international staff informed of every piece of music he composed. This facilitated re-recording with the BBC London Orchestra.
Nowshad introduced many singers and poets to the Bombay film industry. He took advantage of the already creative talents of KL Siegel, introduced popular singers like Lata Mangeshkar, Mohammad Rafi and Shyam Kumar, Oma Devi, Mahendra Kapoor, Surya, Hari Nath Mangeshkar, Shanti Mathur and Sundar. Introduced musicians and singers. Poets Shakeel Badawi, Majrooh Sultan Puri, Khumar Barabankoi and Tanveer Naqvi wrote the lyrics for his composition.
During his long career, Nowshad composed music for more than 60 films. The Government of India eventually awarded him the Dada Sahib Phalke Award as well as the Padma Shri, the largest Indian civil award for outstanding performance in the arts, sciences and literature.
---
The author is a Lahore-based culture critic.