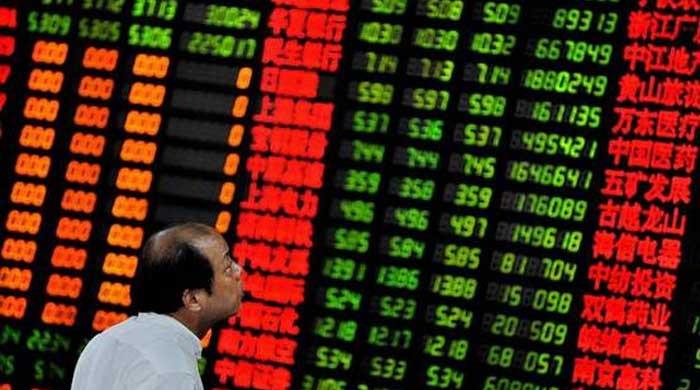 HONG KONG (Reuters) – Asian markets fell on Tuesday after heavy losses on Wall Street as investors became increasingly worried about rising inflation, forcing central banks to withdraw their extremely loose monetary policies ahead of forecasts. can do.
All eyes are on the release of key data this week on US retail sales and consumer prices, with the reopening of the world's top economy and the rapid rise in vaccines allowing people to return to normalcy. There are expectations of an increase.
A sharp drop in U.S. job creation last week indicated that recovery may not be as smooth as thought has given some relief from those concerns, but a rally in commodities – especially the widely used copper and iron ore – Markets are concerned that the cost will spiral
Evidence of this has been seen in China's statistics, which show that prices at the country's factory doors have risen at their fastest pace in four months in the past month.
Despite repeated assurances from the Federal Reserve, concerns remain on the trading floor that unless its unemployment is controlled and inflation continues to rise, it will need to buy large bonds as long as it is needed. And the record low interest rate position will remain.
Although Fed owners have said they are seeing inflation rise for a few weeks due to a lower base than last year, more reading will put pressure on policymakers to make sure that Don't let it get out of hand.
"Inflation concerns will be in the spotlight this week, but the underlying effects are of broad value and this next reading will likely only serve as a starting line," said Edward Moya, Owanda's strategist.
And there is a sense that the issue will affect markets for some time, even as investors believe the global economy is on track to recover.
"We're definitely going to see ups and downs over the next two months," Kirsten Butterley of Citi Private Bank told Bloomberg TV.
Panic erupted ahead of US data on Monday as traders rushed to the gates. The Dow broke a three-day record and the S&P 500 lost more than one percent, while the Nasdaq fell 2.6 percent, leaving tech firms vulnerable to higher borrowing costs.
And Asia took the lead, with Tokyo and Taipei falling more than three per cent each, while Hong Kong fell more than two per cent. Sydney and Seoul retreated more than one percent, and losses occurred in Shanghai, Singapore, Wellington, Manila, Mumbai, Bangkok and Jakarta.
– Key personalities around 0450 GMT
Tokyo – Nikkei 225: down 3.2 percent to 28,577.01.
Hong Kong – Hang Seng Index: down 2.2% to 27,982.21 (break)
Shanghai – Composite: down 0.3% to 3,398.59 (break)
EUR / USD: 21 1.2128 to 2 1.2144 at 2100 GMT.
Pound / Dollar: $ 1.4129 to $ 1.4117.
Euro / Pound: UP at 85.88 pence to 85.95 pence.
Dollar / Yen: UP from 108.74 Yen to 108.84 Yen.
West Texas Intermediate: down 0.7% $ 64.47 per barrel
Brent North Sea crude: down 0.7% at .8 67.84 a barrel.
New York – Dow: 0.1% down 34,742.82 (closed)
London – FTSE 100: down 0.1% at 7123.68 (closed)