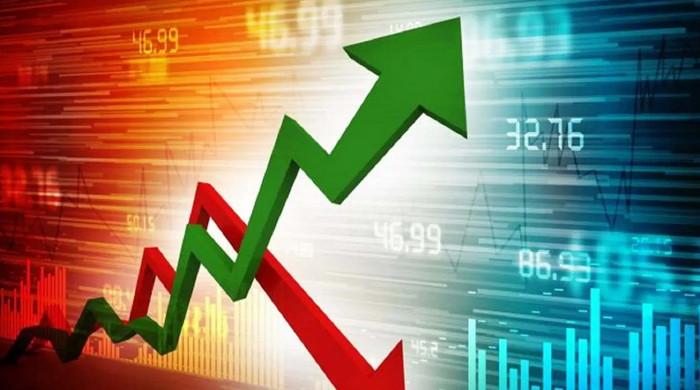 Prime Minister Imran Khan on Friday said that Pakistan's Gross Domestic Product (GDP) growth rate for the financial year 2020-21 was 3.94%.
"The National Accounts Committee has finalized the GDP growth rate and the GDP growth rate is 3.94%," the Prime Minister said.
"It reflects the success of our government's economic policies while COVID manages 19 epidemics," the prime minister said.
Prime Minister Imran Khan added that V-shape recovery is balanced between the three major sectors – agriculture, industry and services.
In this regard, Energy Minister Hamad Azhar said that based on the latest data, the National Accounts Committee has estimated the growth rate of GDP to be close to 4% this financial year.
He said that this is a significant recovery and unlike the development of the past, the foreign exchange reserves have also increased and the current account remains in surplus. Industry led the way.
Federal Minister for Planning and Development Asad Omar said the development, at a time when Cove 19 posed a huge challenge to the economy, was "very satisfying" and "a testament to the success of Imran Khan's economic policies".
The day before, official sources reported. News Pakistan's GDP growth is expected to reach 3% in FY2021.
There is no prospect of a major revision in the final GDP figures for the last fiscal year, which was negative 0.4% of GDP on a temporary account.
Sources said that the GDP growth rate could exceed 3% due to two factors. For the current financial year
Official sources confirmed. News That the Pakistan Bureau of Statistics (PBS) had included the potential losses to the national economy for the fourth quarter (April-June) of the last financial year while calculating the provisional GDP figures and He estimated that the growth was minus 0.38%.
Had PBS not included the potential fourth quarter losses in the last financial year, GDP growth could have been negative at 1.5 to 2 per cent of GDP.
PBS faced an embarrassing dilemma when its provisional GDP growth of 3.3% for 2017-18 was finally revised to 1.9%.
Therefore, it is correct that PBS has decided to include potential / projected losses in the fourth quarter to calculate the GDP growth of the last financial year, which is estimated to be negative 0.38%.
It is hoped that minor revisions will be made in the upward or downward direction to finalize GDP for the last financial year.
The government had projected a 2.1% increase in GDP for the first fiscal year. On the other hand, the IMF and the World Bank had forecast 1.5% GDP growth for the current financial year.