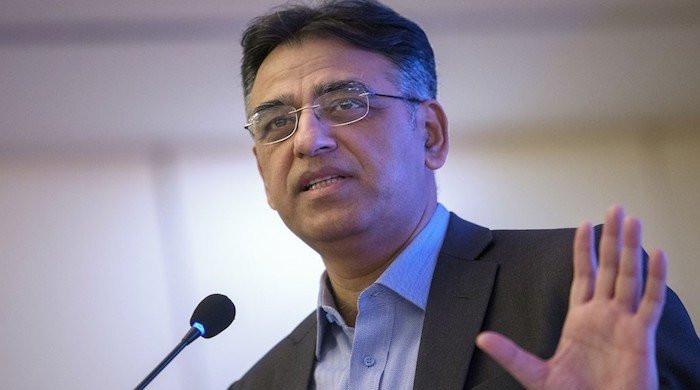 Federal Minister for Planning Asad Umar announced on Wednesday that the Pakistan Stock Exchange has reached new heights after breaking its previous record of New Daily Trade Volume.
After daily trading on the PSX, Omar tweeted, "Pakistan Stock Exchange sets new daily volume record. Today's volume is 39% higher than the previous record."
The minister said the record was a sign that the market was "reacting to signs of a permanent recovery".
Omar tweeted, "Successful control of the third wave … although the threat still remains …
The benchmark KSE-100 index rose more than 500 points.
The Pakistan Stock Exchange ended on a positive note on Wednesday, with the benchmark KSE-100 index rising 511 points, or 1.11%, to 46,812 by the end of the trading session.
By the end of the session, more than 306 million shares were valued at a total value of about Rs. 617.6 billion.
Shares of 390 companies were traded, of which 251 rose, 124 declined and 15 remained unchanged.
The volume was led by WorldCall Telecom Limited (WTL) with a turnover of 707 million shares. We Network Limited (HUMNL), Unity Foods Limited, Bio Petroleum Pakistan Limited and Pakistan International Airlines Corporation closed the top five trade symbols, amounting to 112.4m, 45.1m, 36.8m and 36.5m respectively.
WTL was up 41.23% at Rs 3.22. HUMNL was up 14.68% at Rs 7.81. The unit was trading at Rs 45.22, up 3.53 per cent. BYCO was trading at Rs 10.27, up 1.38%. While PIAA is trading at Rs 5.35, up 22.15%.