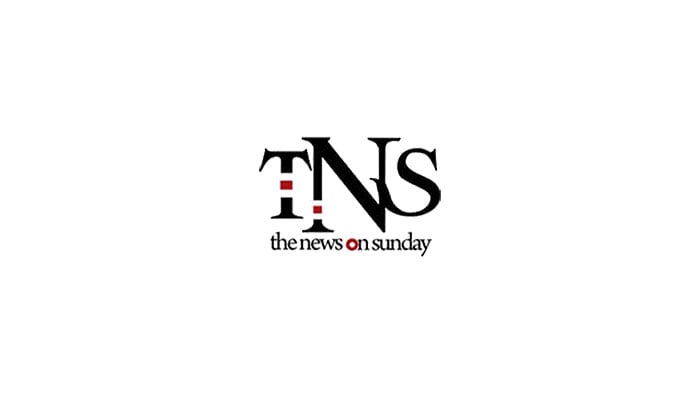 S.Many years ago, I was sitting in a curator's office in Lahore, admiring a scene from Khalid Iqbal. One place that especially caught my eye and admiration was a small piece of water in the middle of a dry green field. I couldn't believe that water could be so real, so wet, so dense, so vivid. Then I stepped closer and to my surprise I found out that there was no water. Paint, The only part of the landscape was left blank (canvas), while the rest of the landscape was painted. It is presented with such skill that space reflects water.
To some extent, Kiran Wasim is using her work as a picture instead of hiding it. In her paintings on aluminum sheets, she draws city highlights as if from a moving car, or walking slowly. Small pieces, mostly rectangles, look like car or bus windows. Temporary scenes of the urban environment are confined to a dim and sprawling faucet. Clouds, water residues, and wiped, faded, or abrasive parts suggest the presence of light. Remind the viewer that these installations are turning white and bright against the dark clouds in the monsoon days, like lines of electric wires and poles.
Wasim's vision is an agreement between day and night, because we can't specify a specific hour – or weather, given these scenarios: evening, morning, noon, cloudy sky, or something else. In fact, paintings do not document a particular location at a particular time. It is, as the artist puts it, "not about real travel, but a metaphor for travel." They are like the memory of a journey, because what is left is not of a city, That is, The color of the buildings, the details of the signboards, the number of cars or pedestrians, the measurement of distances, but a blurry scene that our memory – perhaps the most and most successful abstract painter – preserves in his private photo gallery ۔
Due to the indefinite aspect, we understand that his thoughts are personal, old, rotten and from another stage of life. Especially since some of the paintings resemble an old sepia painting, for example, you were once here. Interestingly, this work is not just about presenting an imaginary scene, it suggests alienation in our cities. The fact that you don't find any human beings, even other creatures (birds, animals, insects) affected by electricity poles and roadside lights, indicates a change in patterns and priorities in our civil society. Somehow, Kiran Wasim's creations look like the 21st century, created by D. Edwind Hopper. The terrifying atmosphere, which is associated with the American painter, is fulfilled by Wasim on his oil in pieces of aluminum.
In the case of Kiran, the choice of material is important, because the aluminum sheet is bright and the oil color is matte and matte, thus the painter's intelligence sparks these ideas of reducing the city lines in dim light. The artist's outstanding skill is also evident in the work of Mubashir Iqbal, another co-author of the two-person exhibition. distances, In 'A' Art Space, Lahore. Karan Wasim and Mubashir Iqbal are both recent graduates of the National College of Arts (2017 and 2018). Still, their work demonstrates maturity in vision and technique.
Mubashir Iqbal's acrylic on canvas pieces confirm his skill in handling paint, but his more sophistication in the construction of visual words. Looking at his canvas is like looking at the artist's process: deciding on shapes, segments, thicknesses and colors when creating a painting. Its canvases are like pieces of music, communicating something different, perceptible, invisible than revealing a visible world. "Invisible God created the visible world" after the famous Port Royal Grammar model (an important work on the philosophy of language published in 1660). As we observe these things, we recognize the strong emotions that run through our minds, which in their nature is a compromise between the real and the imaginary.
With the accuracy of a surgeon, Mubashir Iqbal uses his tools to divide reality into a new entity. On closer scan, the painted canvases look less like relief sculptures, as the difference in shape is not just a change of shade, but different layers of paint. The difficult and tedious task of covering every area at every stage of implementation can be imagined. What emerges from this labor of love is purely pictorial joy, as well as the artist's approach to reality.
At first glance, one would think that Iqbal could not be bothered by this subject. His method of drawing is so complex, sophisticated, sophisticated, so sensitive and so sensitive that images in a variety of forms only highlight the merits of his artistic skills. However, his long association with his paintings reflects Iqbal's concern in creating an imaginary realm. A Tyke Writer with a cactus and other plants is delicately placed on a wide range of different colors which suggests something unusual and mundane. The sheet on the typewriter reads, "Nowhere to Go", and the painting's title, To Make Up You Fail, pushes us into the realm of the unknown – a kingdom that can only be seen with the passport of our sensory experiences. Is.
Mubashir Iqbal photographed an open suitcase with a photo frame. A chest with a lid reward and some lost letters: an aesthetic image around the cover of a book depicting flowers and petals Clouds against a half-closed window; A jacket, a rose-like brooch and gloves in pockets, hanging on the wall. A post box appeared through the window and curtain. They all reflect familiar settings, but considering them, one goes into another field. Away from the gallery floor, traces of the world beyond the glass boards, the hustle and bustle of life beyond the exhibition – his work leads to the electoral realm. Pink (maybe there) or brown (completely, and to make you feel) begins to believe in the world of complementary colors, because no one is interested in recognizing the case, typewriter, picture frame Keeps, but the variations in colors that express a new reality that becomes intimate: a whisper.
Mubashir Iqbal dealt with a similar pictorial language in his degree show at the NCA, but his recent creations and Karan Wasim's paintings recall the joy of creating / understanding a common language that we call art. Their exhibition, distances, Was held for only five days (May 17-21, 2021), but his works confirm that he will live a long life in the art of this country.
---
The author is a Lahore-based art critic.