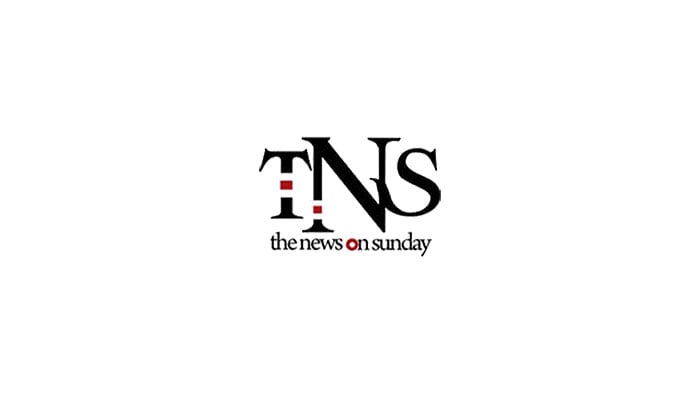 T.The journey that began in 2017 has now turned into a series of exhibitions that people look forward to every year with the idea of ​​bringing together artists from different backgrounds and from different parts of the country. Adeel Izz Zafar's brain is behind this idea of ​​bringing together artists to clarify and recreate the language of modern art. exhibition. Held in Microxim, 2017, 2018 and 2019. It could not be held during 2020 because the corona virus is a barrier to epidemics. This article is about its fourth season.
Renowned artist, activist and curator Zafar curated Microxim 4. Gathered many established and emerging artists. The group show at AAN Gandhara, Karachi lasted for a month (in March). It includes interesting pictures, sculptures and installations of Aqsa Khan Nasr, Amara Jabbar, Hamna Khalid, Hareem Jamil, Lojane Pagnanwala, Rabia Ilyas, Rabia S. Akhtar, Raqiyah Abdul Aziz, Sadia Safdar, Sadiqeen, Shanze Sabzwari, Syeda Kainat Jilani and Syeda Kaniz Jilani. Were included. علی
The show offers a wide range of visual experiences that explore social, political, domestic and cultural themes. Shining and shining, a fictional scene became a picture of Aqsa Khan's hometown of Quetta. The artist highlighted the beauty and abundance of his land through the composition, print and decoration of his work.
Amara Jabbar's installation was also encouraging. The statue, Stick Souss Eri, was a decorated cart with a hand in its structure that seemed to be ready to bless people – a household ritual. The second piece, The Evil Door, looks like a poster put up by some people. Agent He is selling his skills in solving problems like marriage, divorce and foreign travel.
Belonging to a city that is already rich in culture and history, Hamna Khalid's creations are not only visually pleasing and humorous but also very well constructed. A combination of painting and sculpture, his metal cut drawing on paper looked like a map. The artist is creating his own voice and narrative and is introducing a new vocabulary in the medium.
Two very realistic brains housed inside a thick glass box were able to analyze closely. The human brain has long been the subject of study. However, there is no prescriptive drug that will stop the flow of emotions, though their effects can be curtailed. Hareem Jamil represented her in her clay sculpture Crows Inside My Brain. The coyote's beak was a sign of constant noise. Another equally inspiring and realistic piece, the Web of Ideas, was an extension of the idea that the clutches of some ideas are too strong and can hinder the development of the human brain.
The eye-catching, somewhat funky color installations by Lausanne Paganwala invited viewers to enter another world through template glasses. The piece, titled Postman Slate, allowed viewers to interact with the work. Making their shadows, each colored glass was reflected in the next.
Rabia Elias incorporated her vision of women's empowerment and presented an organization working primarily on it. Anna-Kerry I saw what you did, I know what you are, regardless of age, about a long debate about harassing women. It speaks of the lost innocence of close relatives and friends when a victim chooses to retain largely after the trauma of harassment. The second piece is a wooden and plastic sculpture ready for rocket-like launch. These works, adorned with mirrors, highlight the problems faced by women.
In her work, Rabia S. Akhtar discusses the relationship between all creatures. A magic is being cast in the Sunless Inquisition where a strange winged animal is catching fish. Realistic environment may seem restless and strange to some people. The destruction of the colors begins to unravel its mysteries under close scrutiny.
Raqiyah Abdul Aziz's work focused on the demand for a suitable color. Made from eraser residue, it holds 10 bottles containing light to dark residue that have been collected after erasing Fairness Cream ads from magazines. Beautiful? Not pretty? There is another notable piece in which he has woven the remains into two ends. One light and one deep. In the middle, tones are mixed to question the standards of beauty and perfection.
Summarizing the heritage, Sadia Safdar presented a series of artworks made of mesh wire and other scrap materials. He photographed his surroundings, experiences and landscapes. He searched for each job in a different medium. The process of making space and making space was commendable. Thus, a few pictures have given a real picture of Karachi: dirty, dull and dry.
Truthfulness focuses on human relationships with its surroundings and how the human body reacts to certain situations. His work, Memory of Touch 1 and 2, There are formative sculptures that suggest that the artist is examining a specific relationship between memories and how the human body reacts to them.
Interestingly, how one describes a video installation is not a response. (No need to worry) by Shanze Sabzwari. Title One of the most frequently quoted lines is attributed to the Prime Minister. His expertise on Mughal miniature and pop culture comes together and is linked to a 'currency note', not all heroes wear clothes, Tribute to those who are known to help those in need.
---
The author is an art, culture and entertainment journalist from Karachi, he can be reached. mmaheenaaziz@outlook.com