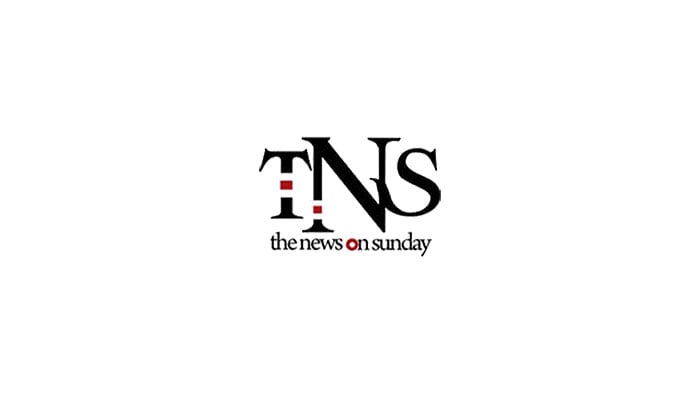 OhA painter has the honor of remembering the first layers of paint applied to his canvas. What an audience sees is the last coat of finished work. This power is also inherited in the printmaking process, where the photographer creates a surface. That is, Metal plate, stone, silk screen, wooden block or linoleum sheet, to make a print for public display.
The distance between the plate and the print is like a copy and a book, although the two creative works take separate, uneven paths (the artist, in most cases, prints his own picture, while the author hires a publishing house for his publication). Required. Words). Their connection, however, suggests a great, and often missed, similarity. Paper is the last part of his creations.
Paper featured in the exhibition, re-examination / retries at AAN Gandhara Art Space, Karachi. The show, made up of 25 artists (not called print makers), is a printmaking project conceived by Studio RM and Adeel Zafar. The whole show is set up differently from the usual art exhibitions.
Each print is bent at an angle against the darkness of a wall and is illuminated by a ray of light. Seeing these works is not the same as holding a print in your hand as if it were out of anchorage or litho press. The exhibition provides a rare opportunity to view prints without glasses, cardboard mounts and wooden frames, such as books, or handwritten letters (remember them?)
The reality of the paper in print is clearly reflected in some of the pieces on display. Many artists have taken their work from a letter, manuscript, notebook or calligraphy panel like a page.
Naeema Dadabhai has copied a piece of writing on a row sheet in her untitled title. But the style of writing the language reflects a madness درا actually the joy of making a mark, because the script علاوہ besides being unreadable, is filled with lines running in all directions. The marks are so sensitive that they resemble a thread. Her print connects with other works in the exhibition that have a strong element of thread photography, such as Rehana Mangi's memory lane, which is embroidered with floral textures, by Adeel Zafar's Teddy. Also, completely wrapped in gauze.
Writing, as an image-making mode, is an ancient ritual, probably since the invention of the script. It is still found in the Chinese text. Calligraphy is an integration between word and image, used in Muzammil Rohail's screen print, skillfully written words (Dastan Hasrat, the title of his print) in such a way that these thick and delicate shapes become abstract strokes. Are gone Haider Ali Naqvi has also explored the possibilities of writing material: writing a document in longhand – all in white. You think that like ink, the content and relevance of these sentences are also gone.
The reality of the paper in print is clearly reflected in some of the pieces on display. Many artists have described their work as a manuscript, notebook, or calligraphy panel page..
Language is not just the form of letters and words or the order of sentences. It's basically a container of meaning. Words reveal the inside and reflect the reality on the outside. In Munawar Ali Syed's Quarantine Diary, our current situation is described on the page of a book of English writing exercises through the web of signs, in which a set of four lines turns into barbed wire. It represents the horrific experience of living under the shadow of death (Madiha Haider aptly states in her photo that there is room for a face mask – reducing / eliminating much of our identity). There are serious situations for Adeel Zafar too. The toy in the straps is as amazing as the sight of an injured child.
Commenting on the unbearable weight of existence, he and other artists have acquired a language that is not as boring or painful as life, but as playful as imagination. For example, Noman Siddiqui's untitled portrait of a donkey near a raised seal of the state of Pakistan. Our country is not America. Here donkeys are ignorant beasts of burden (not an election symbol for the current ruling party in America). In Siddiqui's relief anchorage, a donkey is easily translated into public, which annoys him with his elected government.
Today, our plight is similar to that of the military dictator General Zia-ul-Haq. Political resistance finds a metaphor in the sacrifice of Imam Hussein (may God be pleased with him) against an oppressive ruler. RM Naeem, in his Homsa, points to the struggle and celebrates the martyrdom of the innocent and the five with an open-handed Shia sign with drops of red (read blood) blood around a ladder structure. The holiest figures in the name of Islam are the people who will be persecuted forever, especially the people of the Hazara community. What they are carrying on their shoulders is not a face but a target. Syed Hussain, who belongs to the ethnic group, solves this problem (crisis) by removing the face from the job identity card of a certain Iqbal Hussain, the artist's uncle. Occasionally, situations are represented by distant symbols, such as Zahid Mayo's print, or more personal and celebratory, such as in Warda Shabbir's print, with two types of heartfelt plants.
Some of the other works in the exhibition rely on photography skills. Ahsan Jamal and Farhat Ali testify to the skill and vision of the raiders, who did not use printmaking as a tool, but explored its history and potential. In Jamal's main room, three boys are taking pictures, but the way the artist has photographed them, he says more about the past and the strategy of making pictures than identifying the other three. In return, Farhat Ali paints a picture of our colonial past, an Indian king seen by legendary figures in the history of European art. Ali narrates a story that is not about lack of heritage, selection or discrimination – or the racial connections of our population. Its work, in its complexity and delicacy, echoes European painting. Both Jamal and Ali have used medium to express ideas immediately away from pictorial objects.
One thinks the exhibition (being held from June 10 to July 10) is an attempt to reproduce the process of photography. However, it is also a means of understanding that printmaking is not an unusual product but a means of identifying our lives and times. The newspaper article you are holding is also a form of printmaking.
---
The author is a Lahore-based art critic.