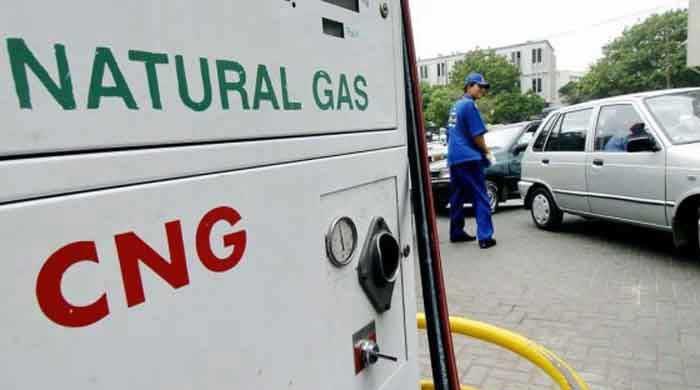 Sui Southern Gas Company (SSGC) announced on Tuesday that CNG stations across Sindh would remain closed for a week.
The shutdown comes amid a shortage of supplies.
CNG stations will reopen on Tuesday, June 29 at 8 am.
Sameer Najamul Hussain, Sindh zone coordinator of the All Pakistan CNG Association, said the decision came after he received a notification to cut off gas supply indefinitely.
The budget for the fiscal year 2021-22 has recently raised concerns about rising CNG prices. Concerns have been raised over the government's proposed general sales tax on LNG.
The All Pakistan CNG Association said that with the implementation of new and additional tax on LNG, the price of CNG will increase from Rs. 6 to Rs. 9 per kg.