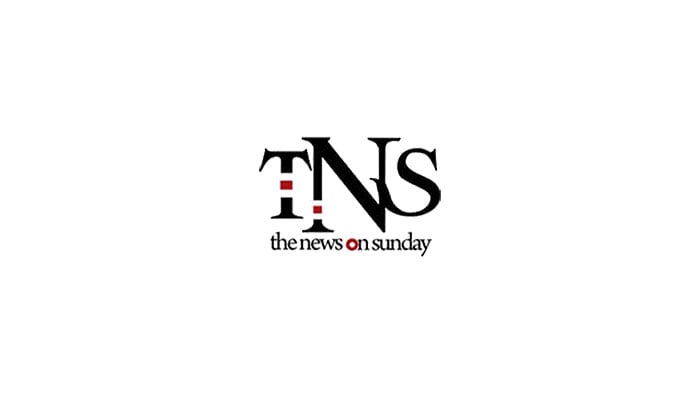 F.Or many live in the Indian subcontinent or in other former British colonies, heaven is high in the sky. However, a slight reflection can also be found in London – a city where you want redemption, rewards and fun based on your good deeds (mainly you have the ability to save extra cash and a UK visa). Your ability to achieve). Every summer, the rich taste a part of the earthly paradise abroad. This summer, however, there is another paradise on offer in London. The Aga Khan Center has organized an exhibition called Making Paradise.
Paradise is the ultimate destination for followers of monotheistic beliefs. For Muslims, it is the main garden with rivers of water, milk, wine and honey. Ensuring eternal youth, lasting happiness and lasting peace. Artists, architects, writers and other creative people have represented the Garden of Eden in the collective imagination – and in religious texts. Paradise is mentioned or quoted in more than 130 verses of the Holy Qur'an. Sadiqin has explained these verses repeatedly and enthusiastically.
The process of seeing heaven is based primarily on our experiences of this world. Muslim architects made the gardens a replica of paradise. And the little painters captured the landscapes and parts of the Garden of Eden. Heaven is presented as a combination of ideal shapes and forms, so it is considered in terms of geometry. In the Making Paradise show, one goes through all these efforts and perspectives. The show, which explores the "concept of Eden through art and Islamic garden design," is curated by The Aga Khan Center Gallery Curator Eisen Kaya, with renowned garden designer Emma Clarke as a consultant. Held from April 29 to September 30, the display features works by 21 artists – different in their styles (perfumer, sound recordist, visual artist) and region.
The exhibition also includes historical miniature paintings, Islamic geometric patterns, calligraphy, traditional ceramic work, hand-stitched textiles and garden documents from Muslim history. The layout of the installation is based on the square garden, classic. Four gardens, Which can be understood as an explanation of the four gardens of paradise described in the Qur'an. An important aspect of the exhibition is how artists, from the past and the present, paint a picture of heaven that does not match each other. Instead, they reveal more about their personal views and cultural constructs.
In the works of our time, the garden / paradise is full of birds, plants, water, but without humans. Perhaps, the tendency to imagine a beautiful garden. Without Mankind is connected to the trend of fame. We sometimes go to a shepherd's land, walk in a park, see birds and pet animals, but on a large scale they are not a part of our lives. The forest of cities.. Some participants have created random settings غیر which are different from the Coveid 19 lockdown, where humans hid in their homes, while birds, insects, and animals occupied the space. The sky was blue, the air was clear, and the air was polluted – raw like the beginning of the world – or somewhat like heaven. If Hell was home, then Sky was out (isn't this the norm of life).
It is performed by a number of outside artists, such as Karen Nicole. In her blue, she maps out a part of heaven. Wood and birds on different branches with a range of flowers suggest the comfort of eternal abode. Because when we imagine. heaven (Arabic word engraved in Nicole's painting), we believe in the place beyond old age. Akin for birds and insects; We can't underestimate it (we can't see the old crow or the old cockroach). For us, this creature is out of time (though not immortal). So it makes sense to identify the birds in Nicole's paradise, as well as the wooden picture in Jane Lee McCracken's sensitive drawing. In them, you recognize a piece of wood, a bird or a peacock that inhabits a place with geometric shapes.
Ross P. Taylor, in his dance Sparkle and Flow, paints a scene somewhere on the border of this planet and the kingdom of God. The tranquility, comfort and serenity of the garden divided into four parts reminds us of the concept of paradise. This reinforces the description of the green leafy plant against the golden background of the jethro. Gold, being a symbol of the spiritual hemisphere, transfers the tree to another great region: heaven.
However, where is it? Of Heaven, what does it look like, and how to find it? There are different paths: Architecture is the most convincing because discipline does not create the illusion of a place, it builds it. Thus, in the exhibition, "is a short film showing many historical gardens. Fragments of these gardens are depicted by Olga Princo's rounded and Yasmin Hayat's shiny circular dishes, produced by the Garden of Eden. There are: tulips, pomegranates, cypresses and figs.
Interestingly, the tulip and pine trees did not originate in the Arabian Peninsula, the cradle of Islam, but as other regions (Iran, Syria, Turkey) were conquered and transformed, their native flora and fauna became iconographic. Added to – like Mughal. Petra Dora Pictures in public buildings that symbolize paradise, but depict local plants.
At the same time, the familiar objects in traditional painting were drawn in a simpler way than in their natural form. This change is observed in real form and in geometry (a process that is no different from language that changes sound and visual – words and script, for physical existence). Translated in two dimensions. Like a mathematical equation, artists have tried to look at heaven as a collection of geometric shapes. Shorash Saleh, Veda Ahmed and Zarahsin have created their own unique imagery to identify a world that cannot be seen, but can be imagined. Saleh and Ahmed derive their sources from traditional manuscripts in which geometric divisions are not just samples, but a means of knowing the great truth. In their various formats: bright or miniature painting page (Saleh), geometric visual (Ahmed), and three-dimensional architecture (Hussein), they refer to the landscape of a kingdom.
In creating paradise, each artist creates an individual view of paradise. However, many participants' preference for geometry reminds us of Umberto Eco's book: Finding the perfect language., And his argument about the primitive language in which (according to the King James Bible), "Adam called every living thing to heaven." There have been conflicting versions of this 'perfect' language, claiming that it is Hebrew, Arabic, Latin, and so on. In a sense, "but it was not a language of words. It was a language made up of things themselves. Be it the language of their forms, or the language of their geometry – perhaps the language of heaven.
---
The author is a Lahore-based art critic.