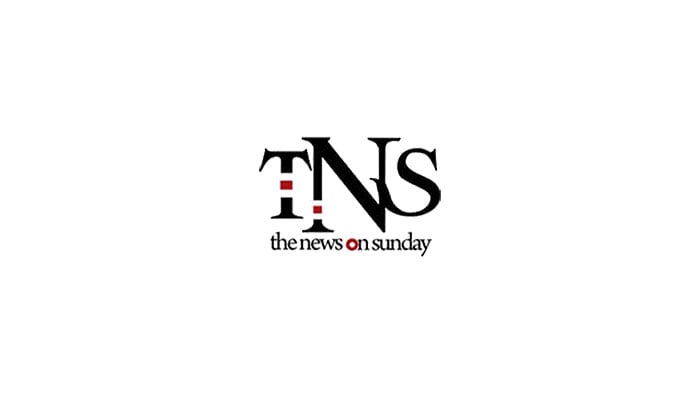 W.Referring to the death of his friend Kerry Fisher, Salman Rushdie quoted a dialogue from a Hollywood movie. When Harry met Sally. (In which Fisher performed): "Men and women can't be friends, because sex always comes in the way." Sharing his close moments with the actor, Rushdie denied the statement. But if we take the Freud Street route, we agree that there can always be some lasting physical attraction in a relationship between the opposite sex, whether it's a friend, a student, an office mate, a party leader and a follower, a doctor. And be patient, or a co-star in a cinema project
Many worldly movements have the color of intimacy. The film stars Samuel L. Jackson and John Trevolta. Pulp Fiction Discussion of foot massage Jackson says it is a non-partisan activity, stating "I give my mother a foot massage", but when Travolta responds she is silent, "What?" Will you give I Foot massage? "Haircuts, manicures, pedicures, make-up and tailor-made measurements can also involve physical contact that creates feelings other than professionalism.
Things we consider asexual may have deep and hidden wiring that transmits all sorts of weird signals. Imagine a person sitting in a barber's chair and talking to someone with leather on their face or trimming their hair. Or a dentist is scaling a client's teeth, or a nurse is cleaning a patient's body. We all go through these daily worries, without any other or sensory thinking, as we can by looking at the paintings of Faiza Khatri which are currently on display in the Jahwari contemporary (June 14-July 31).
Apparently, the two girls are together, a man reading the menu at the dinner, scenes of the hairdressing salon, pictures of pets (dogs, cats), scenes of the hand washing sink, pictures of the shops trade Saris and other women's clothing, and a young man posing for his paintings – but the original material is elsewhere. Looking at the interior of a barber shop – an all-male environment – with a woman (painter) gives you a sense of gender equality in these establishments. Fiza Khatri introduces herself to painting shenanigans, while only documenting the men's world. This latent complication about gender segregation (or celebration?) Is also suggested in her salon, the colorful pencil drawing in front of the Prabhu Barber Shop Ladies and Gents Salon.
One notes that Khatri is interested in many options. Photography inside and outside the haircut salon reminds us of how these basic services have another subtext: gender specific or gender distribution. The sexual aspect of a person – which does not conform to the Orthodox conception of one's character, preferences and pleasures – can be felt in his paintings. Felt, but not announced or announced. Superficially, his works may be life records in Karachi, USA or some cities in India. But in reality, they shed their leaves. The real place is the place of sex.
Being of the same sex (for example, a woman) leads entirely to rituals. Some are proud and at the same time ashamed of their hair. The length of hair on a girl's head – still in some traditional families – determines her character. For many people, hair can be beautiful as well as a chain. The late Pakistani artist Saira Sheikh used the act of cutting her long face in several works as a symbol of liberation from this legitimate idea / definition / identity. So do two sink paintings of Fiza Khatri, in which you cut the locks of black hair and scatter them in the washbasin. These canvases, along with the surroundings of the bathroom, enter a person's private and enclosed space. The place is not clean because the hair follicles have not come out yet. We forget that removing the same hair from one's scalp is a sign of gender discrimination.
Khatri – focusing on her physical pursuits makes her work – is actually a world where the menu (queen) of a Chinese restaurant with oriental features is read by Ming Court. A woman looks at her tarot cards in the spread of Iowa. Another woman looks at a pile of freshly prepared snacks on paper plates in Heartbreak Pakoras. Whether sitting in a park, sitting at a food joint or standing in the kitchen, this character and his (physical and social) background seem familiar to the point of being normal. However, there is a sense of unease over their pictures – or titles. According to Dr. Cleo Roberts Comrade, these paintings "reflect the importance of preserving the rows of spaces he has carefully carved."
It is interesting to note that when man combines the other side in his work, he is vague, indirect and far-reaching when it comes to communicating through humans and their works, but in his pet paintings, This content comes to light. Two dogs (one predominantly black, the other yellow) appear to be photographed as a couple. Both, domestic, with a band around the neck, Storm and Cookie mimic their formality, seriousness and human relationships in class. Another painting of two cats lying on a piece of cloth called a spark and a byte. Their position, meaning an erotic currency, reflects the presence of sexuality in this image. It was only after seeing these visuals that Khatri's remarkable painting Two Heads, a backview of two girls (one with black hair and one with black hair), began to put pieces of jigsaw together.
Humans who dare to move away from established and sacred gender identities also respond to their instincts, hence nature. Fada Khatri conveys this message all over the world along with some other messages. A girl in a white T-shirt with two heads and the other in green, perhaps a coincidental combination, which also points to the Pakistani flag, indicates that man does not possess a single, limited identity. ۔ An individual has national, religious, ethnic – and many references to his or her gender.
The French cultural ideologue Roland Barthes, who was gay like his contemporary Michel Foucault, wrote a short book, The joy of text. I remember Zahid Dar – that eternal reader – commenting that there is happiness too. In reading a book that deals with the joy of text. Similarly, the work of Fiza Khatri, which addresses the joy of one's preferences, expresses a painting's joy. The way she paints, distributes tones and manipulates brush marks – reflects the painter's joys – has finally led spectators beyond nationalities, races, genders and other such boundaries. Shared
---
The author is an art critic. Based in Lahore