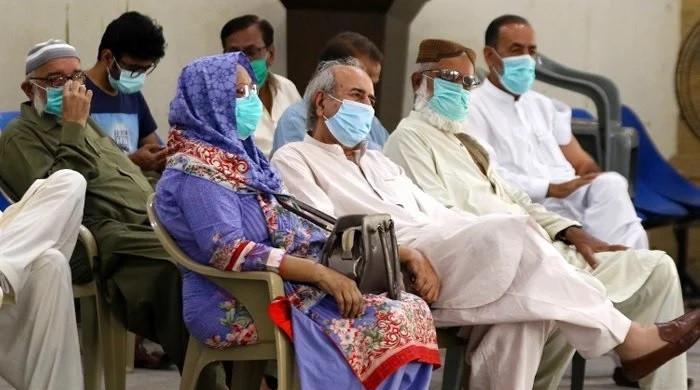 ISLAMABAD: With 830 new corona virus infections, Pakistan on Tuesday morning recorded less than a thousand cases a day for the first time in almost a week.
According to the daily COVID-19 report of the National Command and Operations Center, 25 people have died from the virus in the last 24 hours. This brings the total number of deaths from the virus to 22,452.
Pakistan last reported less than 1,000 cases a day on June 30, when 979 Kwid 19 cases were recorded.
The country's corona virus positive rate is now 2.22%, with 33,390 active cases.
The latest figures released by the NCOC show that 830 people tested positive for the corona virus after 37,364 tests were performed on July 5.
According to the province-wise breakdown, the total number of cases reported so far in Sindh is 341,275, in Punjab 347,014, in Khyber Pakhtunkhwa 138,616, Islamabad Capital Territory 83,048, in Balochistan 27,445 and in Gilgit-Baltistan 6. , 504 and 20,588 in Azad Jammu and Kashmir. .