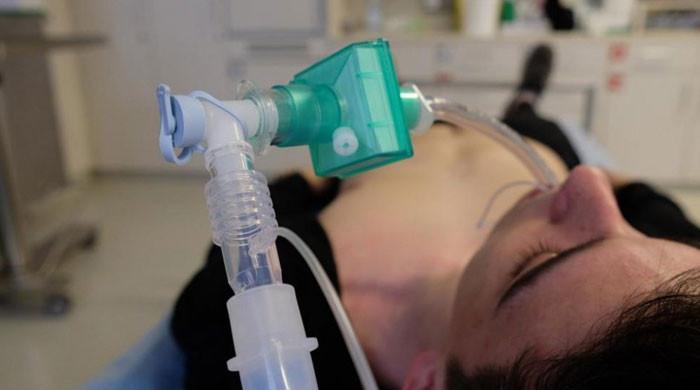 Paris: The latest developments in the Corona virus crisis are:
Indonesia Oxygen Emergency
Indonesia is receiving emergency oxygen from neighboring Singapore for virus patients and is seeking help from other countries as the peninsula is surrounded by its deadliest wave, with a record 728 deaths reported in 24 hours.
– American food for Vietnam
The United States is sending two million doses of the Moderna Covid 19 vaccine to Vietnam, part of the first 80 million doses promised by President Joe Biden worldwide.
.8 16.8 billion short –
The World Health Organization says its global appeal for funding for the corona virus vaccine, treatment, diagnosis and equipment is still ڈالر 16.8 billion short – about half of its total needs.
– Ban on Catalonia
The Spanish region of Catalonia re-enforces virus prevention, such as closing nightclubs in an attempt to increase the risk of infection, especially in vulnerable young people.
– UK cases triple
The UK has announced plans to further curb its prevention, but warns that the number of new cases could more than triple to 10,000 a day.
– Record daily deaths in Russia
Russia reports 737 deaths in a new national record of epidemic-related deaths in 24 days, as the country struggles with escalating cases.
– Optic in Mexico –
The government says Mexico has seen a 22 percent increase in the expected number of cases in the first half of June after easing lockdown measures, although vaccination is helping to limit the number of deaths.
– Opening of Cannes Festival
The Cannes Film Festival has opened with a red carpet and many of its grand parties have canceled it for the first full film festival since the onset of the epidemic.
Euro 2020 Lottery
The city's mayor has announced that young Londoners will get their first vaccine jobs this week and will be drawn to win tickets to the Euro 2020 football final.
– Sochi vaccinated
Myanmar's ousted leader Aung San Suu Kyi and her personal staff have been fully vaccinated since the military detention, and her lawyer says the country is fighting an escalation of cases.
– About 4 million dead
Infectious diseases have killed at least 3,987,613 people since the virus first appeared in December 2019, according to official AFP figures at 1000 GMT on Tuesday.
The United States is the most affected country with 605,567 deaths, followed by Brazil with 525,112, India with 403,281, Mexico with 233,689 and Peru with 193,389.
The figures are based on reports from health officials in each country, but do not take into account the above revisions made by statistical agencies.
The World Health Organization says three times as many people have died directly or indirectly from infectious diseases, according to official figures.