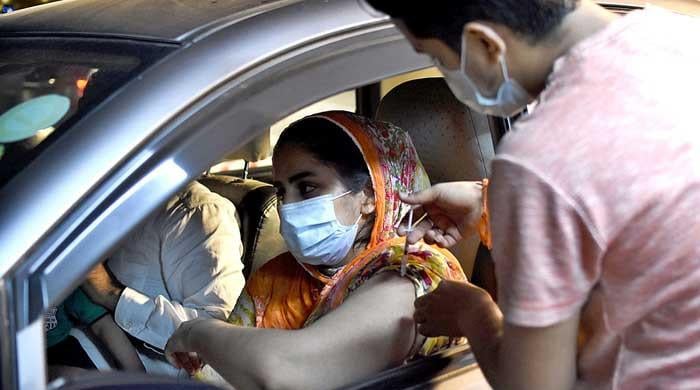 ISLAMABAD: At 3.27%, Pakistan recorded a positive corona virus positive rate of more than 3% for the first time since Wednesday morning, June 17.
The death toll from the virus has risen to 17 in the past 24 hours, according to the National Command and Operations Center.
The NCOC figures show that 1,517 new Covid 19 cases were found after 46,177 tests were performed in the last 24 hours.
The total number of deaths from the virus so far is 22,469 and the total number of cases has reached 966,007, while 909,525 people have recovered from the virus so far. The active number of cases is 34,013.
Despite the government's campaign to vaccinate as many people as possible against the novel coronavirus, only 3.5% of the country's population has been vaccinated so far.
On Monday, the NCOC warned of tougher sanctions as it observed violations of corona virus SOPs in several sectors following the easing of sanctions.