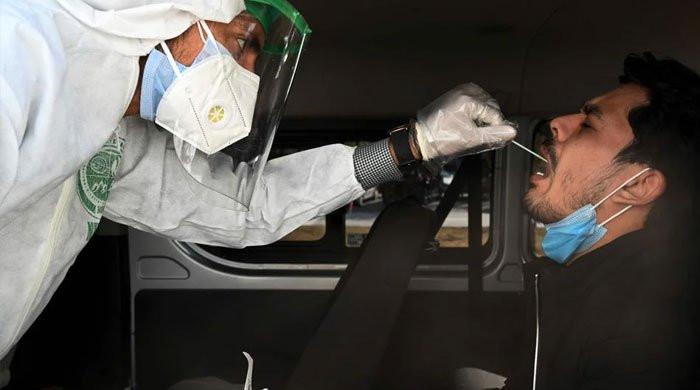 ISLAMABAD: The corona virus positive rate in Pakistan is close to 3% after recording a positive rate of 2.97 on Monday morning.
The death toll from the global corona virus epidemic in Pakistan has risen to 22,520, while another 25 people have lost their lives to the virus.
The highest death toll in the last 24 hours was in Sindh, followed by Punjab. Of the 25 deaths, 16 died on the ventilator.
According to the National Command and Operations Center, 47,528 corona viruses were tested across the country in the last 24 hours, of which 1,737 returned positive.
This is the third day of more than 1,500 new cases every day.
The positive rate of coronavirus has steadily increased. The current rate is 3.65%.
The total death toll has reached 963,660. In addition, the total number of recoveries has reached 911,383, while the number of active cases has reached 35,573.
So far, 16,102 active cases have been reported in Sindh, 17,196 in Punjab, 9,547 in Khyber Pakhtunkhwa, 1,978 in Islamabad Capital Territory, 1,397 in Balochistan, 475 in Gilgit-Baltistan and Azad. There are 833 in Jammu and Kashmir.