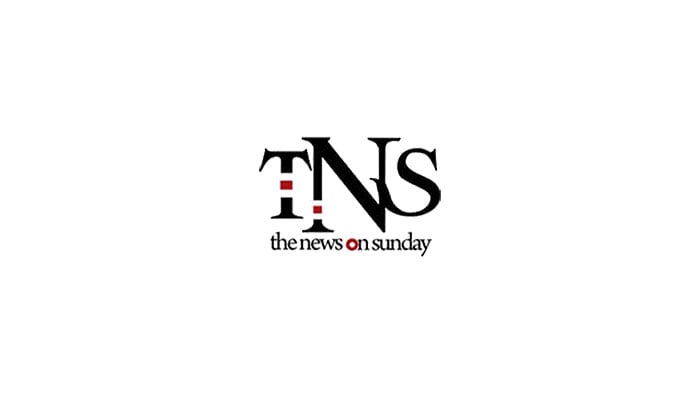 D.Aleppo Kumar represented the mesmerizing sorrows of his characters. Trouble or irreparable has been part of our artistic tradition, especially in the northern subcontinent, which includes Pakistan. I have the best photography. غزلThe long-suffering hero reflects on his lack of proper cognition, not really worried about acting as men's intent to solve problems. Problems have some kind of dynamics that cannot be controlled or changed. Awareness of them is even more painful, which creates a sense of resignation. Resignation is not without its merits, as it grows out of a growing awareness that can only be accessed or rewarded by the great. The contradiction of the Greek hero is shared by the hero of this region and the actor who presented all this in the best way was Dilip Kumar.
Actors like Ashok Kumar, Motilal, Pathoraj Kapoor also portrayed the suffering in front of him. However, there was a lack of glamor in her photography which made it all clear. Dilip Kumar was able to add this sheen and make suffering a value within himself. It is perhaps true to say that no actor imitated him more in films, nor did he imitate him more in social divisions. He became a representative of the youth of his time.
Most of the time, he dominated the film. It was not that the character depended on the film, but the film depended on his character. He ordered action in the film. The final resolution was seen in the light of his role. It can be said that sometimes its greatness was at the expense of the film. If that happened then the audience would feel attached to her, as if women were crying and men were being rude to her.
He was brilliant. جوگن۔ and I دیوداس۔, Where he played roles that were in harmony with archeology. The films were elevated because their lack of patience and fulfillment in adversity was attributed to the highly talented Nargis and Suchitra Sen. While others imitated or imitated other film stars and the style of filmmaking in India, he made a place for himself by creating his own style. He studied and carefully examined the types of characters in the subcontinent. In a certain way, he was able to present his inner self on the big screen. It was not a Nehruvian ideal or a contemporary as a defender of law and order that influenced the melody over time, it was a fundamental thing, a tragic fate that befell mankind that Beyond the corrective suggestions of the times.
One of them was the beginning of a fairy tale, which reinforced the impression of gold from the dust that business garners show. Kumar's becoming a movie hero was as accidental as he gets. He was passing by a railway station in search of a job when he met Dr. Masani, a psychologist who had lectured students at Wilson College, where Dilip Kumar was a student. Dr. Masani suggested that young Yusuf Khan join the films. He went to see Devika Rani, who was running Bombay Talkies after the death of her husband Hamsoo Rui. Named after Dilip Kumar, he was cast. جوار بھاٹا۔. Viewers rejected the film, but viewers did not, and continued to sue until they succeeded in Shaukat Hussain Rizvi's film. Wake up, Acting with Noor Jahan
While others imitated or imitated great actors, Dilip Kumar made a place for himself by creating his own style. There was nothing contemporary like the Nehruvian ideal or the defender of law and order that influenced the melody over time. It was an old thing, a tragic fate that befell mankind that is beyond the corrective tactics of travel or travel..
Yusuf Khan, son of fruit seller Ghulam Sarwar and Ayesha Bibi, is from Peshawar. In Bombay, he became a movie hero. Of course, he had to keep it a secret from his father, who often quarreled with Kapoor's grandfather Bashishwar Nath about his sons and grandson. It was finally their turn to return. When Wake up Hit, Bashishwar Nath took Dilip Kumar's father to see a poster with a picture of his son. The father was an infidel and a fool and he confronted his son. He even stopped talking to her. It was only Prithviraj Kapoor's intervention that restored normalcy in the father-son relationship.
The father wanted him to join a government service such as a 'respectable' profession and eventually be awarded OBE. However, the son got involved in films. Like other families from Peshawar, he began to manipulate the fantasy of the Indian people. The relationship between the two families was very pleasant. Dilip Kumar, the introvert, and the extrovert Raj Kapoor had a very warm friendship. When Dilip Kumar returned to India after visiting Peshawar in 1988, Raj Kapoor was in a coma. It was an interesting event as described by Rishi Kapoor. Dilip Kumar was sitting by his bed, holding his hand and whispering to Kapoor about his beloved Peshawar which he had seen after 50 strange years.
He was so engrossed in tragic roles that it made him so successful and a great actor that he had to seek medical advice to get out of this mood as it began to affect his health. He ultimately needed to distinguish this person from the character he was playing. He offered to choose more diversity in his characters as an explanation.
Some actors die in their youth and take on the image of youth like Guru Dutt and Madhubala. Living to a ripe old age, Dilip Kumar dominated the media more than his work on news of his hospital visits. However, it did not erase or tarnish the image that was in the public mind. It is a testament to his endurance as an actor that his best work was remembered until the last moment.
Dilip Kumar was awarded Padma Bhushan and Padma Bhushan, Dada Sahib Phalke Award and was a Member of Rajya Sabha and Bombay Sheriff. However, when he was awarded one of the highest civilian awards by the government of Pakistan, there was an uproar in India, especially from Shiv Sena. The pressure was so great that he had to consult the then Indian Prime Minister Atal Bihari Vajpayee. It was just with. Eshirabad About the Prime Minister that he was able to visit Pakistan for the second time to receive the award.
---
The author is a Lahore-based culture critic.