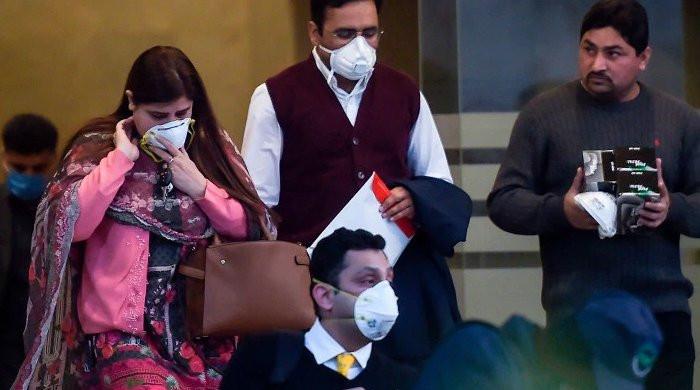 ISLAMABAD: Pakistan's daily COVID-19 cases and a slight decline in the positive rate were seen in the latest data released by the National Command and Operations Center on Tuesday morning.
There were 1,590 new cases of corona virus reported in the country and the positive rate was 3.63%.
New cases were reported in the last 24 hours after 43,790 tests were performed on July 12.
The number of daily cases has been rising since July 7, but the country had recorded a slight decline the day before and the downward trend continues today.
Similarly, Pakistan's positivity rate also fell a day earlier after being on the rise for six consecutive days since July 6.
At least 914,605 ​​people have recovered so far across Pakistan, a significant number.
The total number of cases has reached 976,867, according to NCOC data.
In the last 24 hours, 21 people have lost their lives in Cove 19, increasing the number of national deaths since the epidemic reached 22,618.
There are currently 39,644 active cases of covid 19 in Pakistan.
The total number of cases reported so far in Sindh is 348,385, in Punjab 348,509, Khyber Pakhtunkhwa 139,593, Islamabad Capital Territory 83,831, Balochistan 28,321 and Gilgit-Baltistan. I have 6,972 and Azad Jammu and Kashmir has 21,256. .
A day earlier, Dr Faisal Sultan, Special Assistant to the Prime Minister for National Health Services, had said that the Pakistan Army could be called in to implement standard operating procedures for the corona virus.