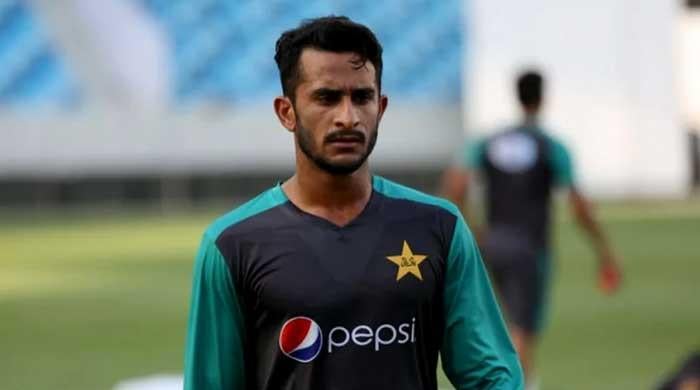 Fast bowler Hassan Ali will not be part of the playing XI in the first T20 against England today (Friday) as the team management has decided to rest him.
The right-arm fast bowler has suffered a leg injury which has forced him to rest. Ali strained his legs during a practice session at Trent Bridge on Thursday.
The fast bowler will be judged before the second T20, after which his participation will be decided.
Pakistan's first T20 match will be against England today
Pakistan will try to avoid a humiliating 3-0 ODI series defeat against the hosts in the second T20 against the hosts in the first T20 at Trent Bridge.
England will be encouraged by the return of captains Avon Morgan, Jason Roy, Johnny Bairstow, Moin Ali, and Jose Butler and four others who had to complete a period of isolation after seven members of the squad tested positive for the Corona.
Trent Bridge will offer the batsmen a flat wicket and a small boundary to score more runs. In the third and final ODI, Pakistan scored 331 runs and saw their form late with the bat.
Despite the bravery of captain Babar Azam, England successfully chased down the target, including poor bowling and Pakistan's fielding.
The Pakistani captain had said that the side would like to bounce back in the series.
"Internationally, when you play against the top sides, there is almost no margin of error. When you lack one or two departments, you have to improve them and I am sure that Bad days will come but there will be efforts to return to the T20 series in the future, "he said.
The match is scheduled to start at 10:30 PST.