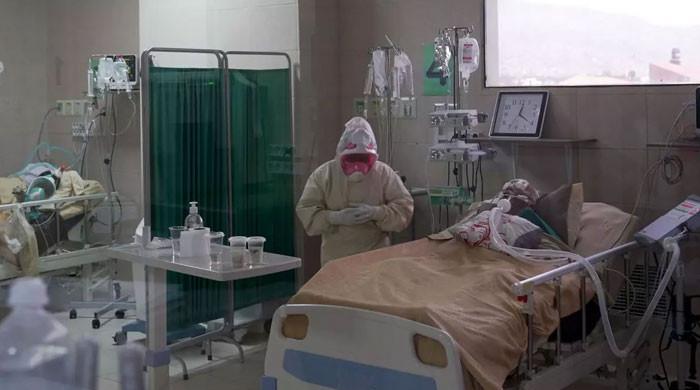 PARIS: One out of every two people admitted to hospital with severe covid 19 develops other health complications, according to new comprehensive research released on Friday.
The study's authors said their findings showed "deep" short- and long-term health effects on COD 19 patients as well as health and care services.
The study collected data from more than 70,000 hospital patients in more than 300 British hospitals.
He found that the most common health complications were kidney and lung problems in patients, but neurological and cardiovascular conditions were also widely reported.
The rate of complications was also higher in "young, first healthy" patients, with 27% of 19-29 year olds and 37% of 30-39 year olds experiencing at least one complication after hospitalization with covid 19. Had to
The authors of the study, published in The Lancet Medical Journal, said it should inform policymakers of the need for a long-term relief plan for survivors.
"This work contradicts current myths that Covid 19 is only dangerous in existing diseases and the elderly," said Colum Sample, a senior author at the University of Liverpool.
"The severity of the disease at the time of admission predicts complications even in young adults, so a basic prevention strategy is needed to prevent complications, namely vaccination."
Statistics show that complications were more common in men than in women and slightly more common in black patients than in white patients.
Significantly, approximately one in three – 27% – patients, regardless of age, gender or race, were found to be unable to care for themselves after being discharged from the hospital.
The authors said that the complications listed in the study were different from the so-called "long cove", where the victim showed symptoms that were directly linked to the disease for weeks and often months after infection.
He called for long-term monitoring of the health effects of CUV patients and said governments should be prepared to provide special follow-up care for survivors.
The co-author said, "With the increased risk of complications and the impact on their people, it is important to consider the complications of Covid 19 – not just death – when deciding on the best way to deal with the epidemic. ۔ " Aya Riyadh, from the University of Edinburgh.
"Just focusing on death from Covid 19 is likely to reduce the real effects, especially in young people who are more likely to survive severe Covid 19."