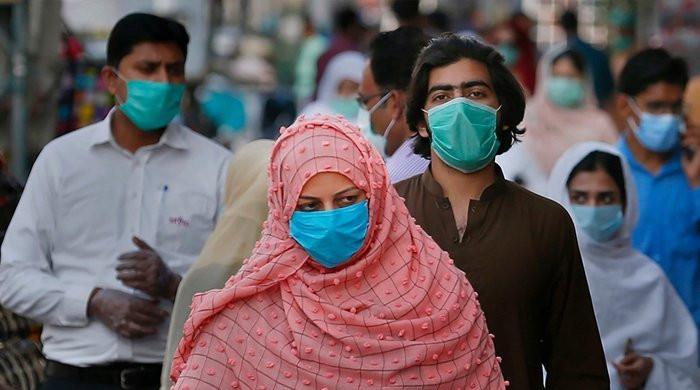 ISLAMABAD: Cases of active corona virus in Pakistan have reached close to 50,000, with 48,850 active cases reported in the country on Monday morning.
The death toll rose to 22,811 in the past 24 hours, with 30 new deaths, according to the National Command and Operations Center.
The NCOC recorded a positive rate of 4.95%, a slight decrease from the previous two days.
In the last 24 hours, Pakistan's Neurological Center has reported 2,452 new infections after taking 49,503 corona virus tests.
The total number of cases has reached 991,727. The highest death toll in the last 24 hours was in Sindh, followed by Punjab. Of the 30 deaths in the last 24 hours, 21 died on ventilators.
According to the province-wise breakdown, the number of active cases in Sindh is 19,655, in Punjab 17,178, in Khyber Pakhtunkhwa 7,168, in Islamabad Capital Territory 1,916, in Balochistan 1,962, in Gilgit-Baltistan 612 and Azad Jammu and Kashmir has 1,012.
According to the NCOC, 903 patients have recovered from the virus in the last 24 hours, bringing the number of those who have recovered to 920,066.