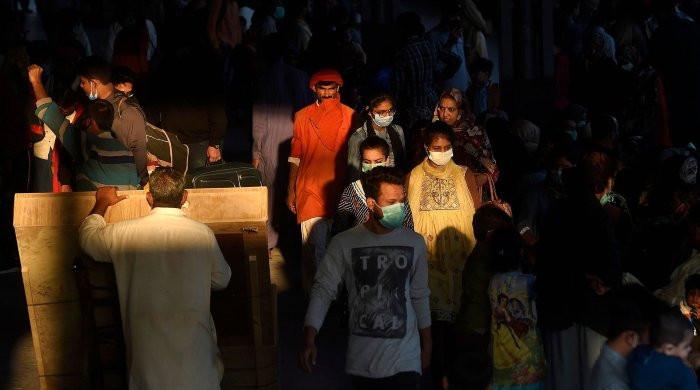 ISLAMABAD: Thirty-seven more deaths have been reported in Pakistan in the last 24 years due to corona virus infection.
According to figures released by the National Command and Operations Center, 2,145 new patients tested positive after 40,805 tests.
The country's positive rate is 5.25%.
The death toll from infectious diseases has reached 22,848, while the active COVID-19 cases in Pakistan are 49,929.
Meanwhile, the government has so far given doses of 22,735,993 corona vaccines including 18,185,297 partial and 4,550,696 complete vaccinations across the country.
Delta type: Karachi's Covid 19 positive ratio increased to 23%.
It seems that Pakistan has started a struggle to deal with the growing cases of corona virus in the country.
Although the country has so far managed to keep the number of cases relatively low compared to the rest of the world, various forms of the delta now appear to be taking effect and increasing the number of people infected with the disease compared to previous months. Is.