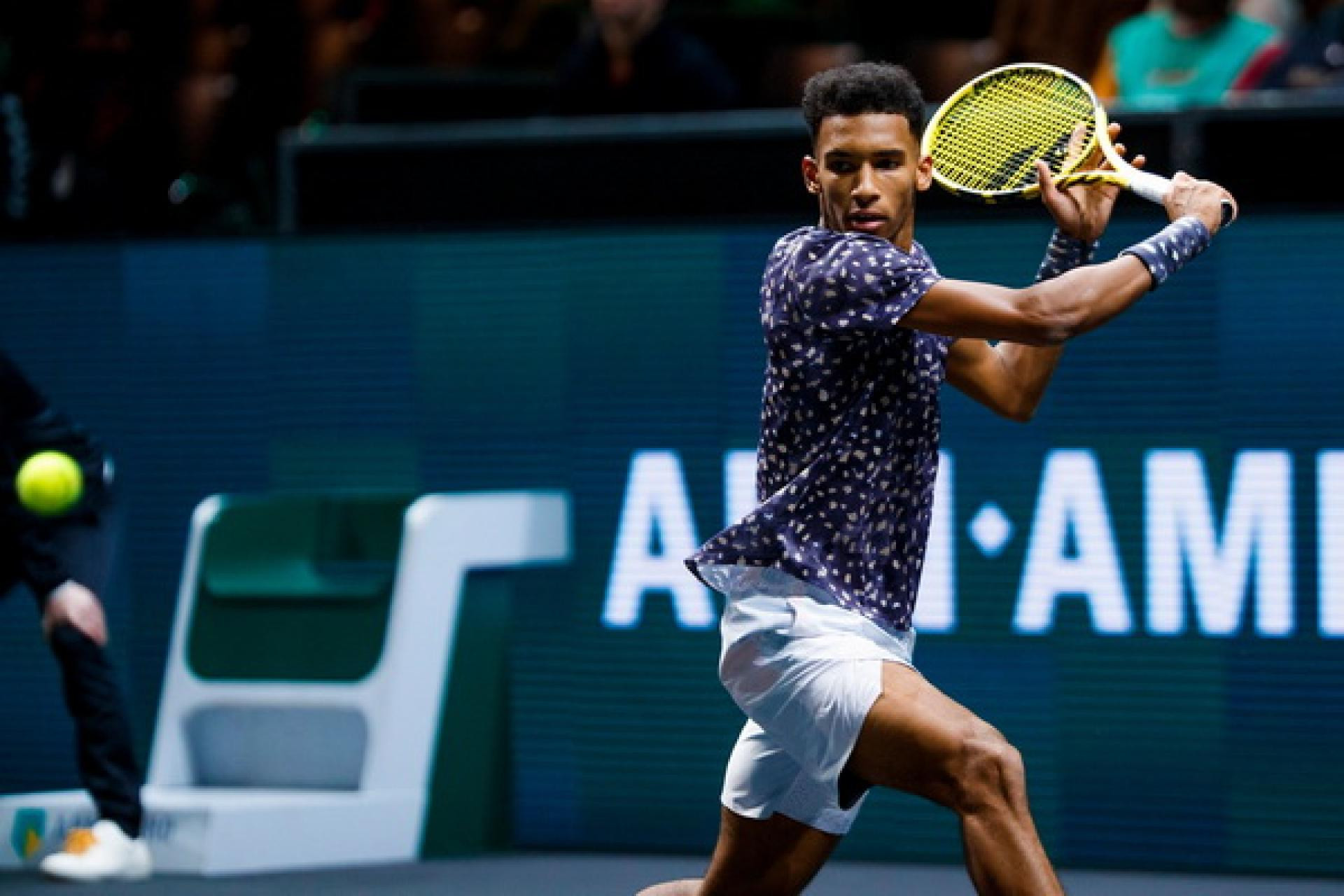 Tokyo:

Looking at the current rankings, the first round match between Felix Auer-Eliasim of Canada and Andy Murray of the United Kingdom at the Tokyo Olympics will look like a match.
Ojer Eliasimi, 20, is ranked 15th in the world and is set to reach the quarter-finals at Wimbledon, while Murray has dropped out of the top 100 after struggling with injury for the past two years.
But when it comes to the Olympics, Murray is a different beast and Canada has a clear idea of ​​the challenge it will face against Scott, who won singles gold in Rio and London.
"It's a big challenge. I wish it could go a little further in the lottery, but that's the way it is," Ojer Eliasim said after his practice session at Eriek Tennis Park late Thursday.
"Andy is a big champion of our sport, especially in sports. I would expect him to be the best again this week and I will try my best. It will be an interesting match. But hopefully I'll get through. "
Ojer Eliasim won straight sets at last year's US Open against 34-year-old Scott, who is still struggling to return to fitness after a second hip surgery.
He said he had "clear memories" of seeing him at home when he won his second consecutive gold medal at home in Rio and he felt his biggest challenge would be dealing with Murray's mental strength.
"One of the great powers is its flexibility."
"You just know it won't end there. He can always come back. He's shown tremendous strength throughout his career, so he'll never lose it."
"Even though in 2016, he won at number one. He was probably in his prime, it's not a lie to say he's a different player today. But he's still the same Andy, right?"
Some of the biggest names in the game, including Roger Federer and Rafa Nadal, have dropped out of the Tokyo Games, which has been delayed by a year due to the Code 19 epidemic.
The second member of the so-called 'Big Three' of tennis, the senior Novak Djokovic, who is tied for all 20 Grand Slams, has traveled to Tokyo.
"Grand Slams are a big thing for us that happens every year," said Eger Eliasim.
"It's a shame Andy Murray won the gold medal twice and I just feel like we forgot about it. We're talking about the 'Big Three', which they now have 20. There are grand slams, and we talk about his gold medal every four years. When it comes to the Olympics. "