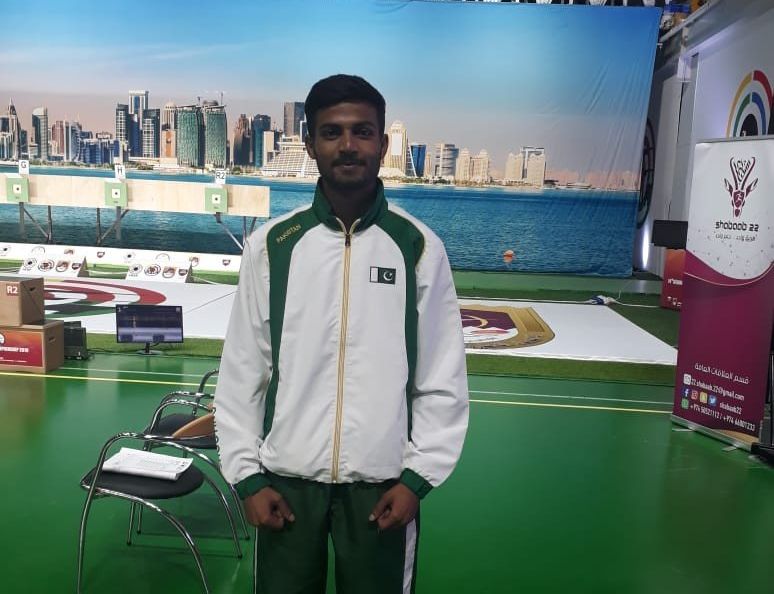 Pakistani shooter Gulfam Joseph lost near the final of the 10m air pistol in Tokyo after scoring 578 points on Saturday.
Joseph hails from Jhelum, the biggest surprise entry from Pakistan in the Olympics. He booked his place for the Olympic quota through his performance at the 14th Asian Championships in Doha in November 2019.
In the qualifying round, Joseph was placed ninth, just one position below the qualifying spot. India's Sorbh Chaudhary tops the qualifying with a score of 586.
There are two other shooters representing Pakistan in the Olympics, namely Muhammad Khalil Akhtar and Ghulam Mustafa Bashir. Both will appear in the 25m high speed pistol event at the 2020 Tokyo Olympics.
Earlier, Pakistan's top female badminton player, Mahur Shehzad, lost her match to world number five and number four seed for Olympic Akane Yamaguchi. Mahur lost to the Japanese star 21-3, 21-8 in three matches.
In the 2020 Olympic Games, Pakistan has fielded 10 athletes in six sports competitions, while 11 officials from different federations are also accompanying the athletes.
Irshad Nadeem will be Pakistan's best medal hope in the Julian Throw event.