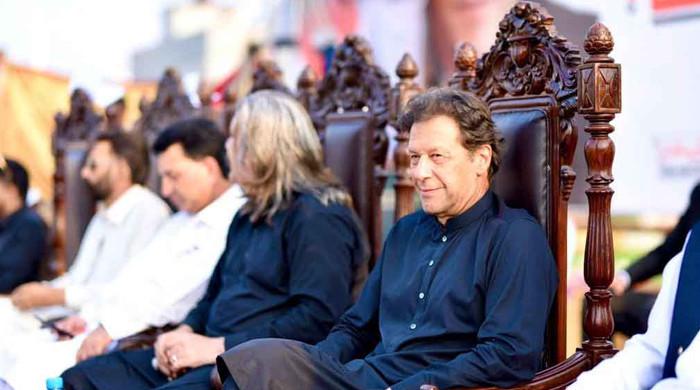 Following the PTI's victory in the AJK Legislative Assembly, Prime Minister Imran Khan vowed to continue to speak out for Kashmiris at every international forum.
The Prime Minister took to Twitter to thank the people of Azad Kashmir for trusting the PTI, as he congratulated all the successful PTI candidates.
The Prime Minister said in a tweet, "We will focus on lifting the people out of poverty through our benevolent and scarce Pakistan programs. We will establish accountability and transparency in government."
He added, "As Ambassador of Kashmir, I will continue to raise my voice in all international forums, including the United Nations, to ensure that the international community, under the auspices of the United Nations, Will fulfill the promise. "
The Tehreek-e-Insaf emerged as the largest political party in the Independent Republican Legislative Assembly elections and will eventually form a government in the region.
According to unofficial results from the Azad Kashmir Election Commission, the PTI has won 25 out of 45 seats, the PPP 11 seats and the PML-N six seats.
According to Azad Kashmir Election Commission Secretary Muhammad Ghazanfar Khan, unofficial results have been obtained from all constituencies except LA-16 Bagh.
Khan said ballot papers were lost in a clash at two polling stations in the constituency. He said that due to the dispute, polling could not be held at two more polling stations.
The Jammu and Kashmir People's Party (JKPP) and the All Jammu and Kashmir Muslim Conference (AJKMC) have also won one seat each.
Two PTI workers were killed in a clash during polling on Sunday. Police officials said PPP and ruling PTI supporters clashed in one constituency, resulting in both deaths.
The violence marks the latest election test for Prime Minister Khan, who has faced growing criticism since his 2018 election victory for his economy and ability to deliver on his election promises.