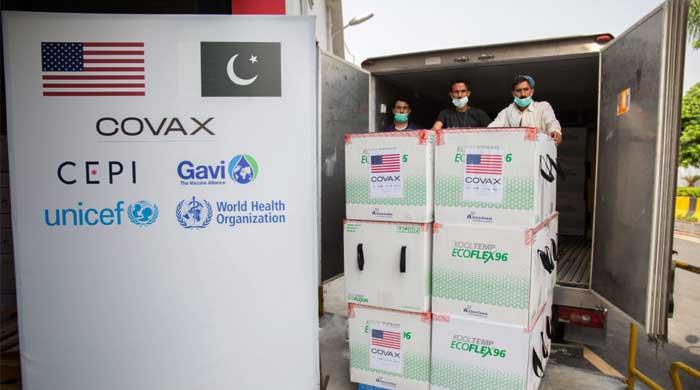 ISLAMABAD: The second batch of Modern Nova 19 vaccine and a batch of Chinese-made cannabis vaccine arrived in Pakistan on Monday.
Health ministry officials confirmed that 3 million doses of the modern vaccine donated under the Kovacs programmer had reached Islamabad.
Earlier this month, the United States delivered the first batch of 2.5 million modern vaccine doses.
This is the fifth batch of vaccines to be obtained under Quax.
So far, Pakistan has received four consignments of different corona virus vaccines under the recent Kovacs program. These include shipments of the Pfizer, Moderna and AstraZeneca vaccines.
Quix has promised to provide 19 free covid vaccines to 20% of Pakistan's population.
More than 200,000 doses of cannabis vaccine reach Pakistan
A spokesman for the National Disaster Management Authority (NDMA) said more than 200,000 doses of the cannabis vaccine had also arrived in Pakistan.
An NDMA spokesman said the vaccine had been handed over to the Ministry of Health.