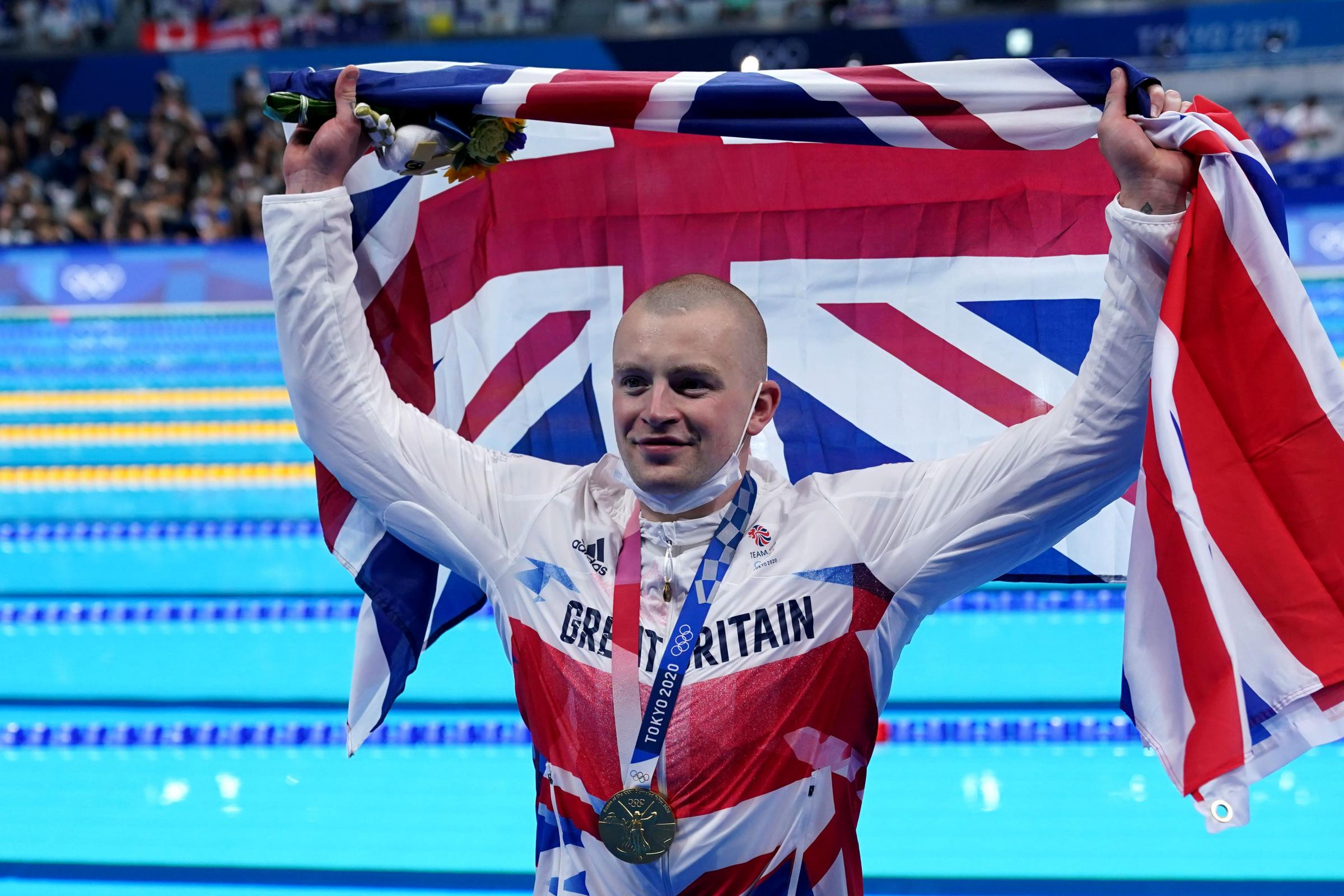 Tokyo:

Adam Petty labeled himself successful in becoming the first British swimmer to defend the "immortal moment" of the Olympic title after claiming gold in the 100m breaststroke on Monday.
Patty relied on his billing in 57.37 seconds, ahead of Dutchman Arno Camanga (58.00), the only other swimmer besides Patty to be shorter than 58 seconds. Italy's Niccolولو Martینnez won bronze in 58.33.
Now Petty has lost for the last time in the event, a run that included his gold medal in Rio in 2016, when he broke the world record in the summer and then in the final.
"It doesn't matter what happens, these moments are immortal," Petty said after his latest Olympic victory. "I will take these moments for the rest of my life."
Petty has broken the world record five times in total and has also won the 100m breaststroke at the last three World Championships.
"I'm sure I've been given a gift and that's why in the last 25 meters I can find something that no one else has," he said. "I don't want this gift to be wasted."
Ricky Petty drew attention to the halfway mark at 26.73 and was never threatened, he removed 0.63 security from Kamanga.
Looking tired but cheerful, Patty happily splashed water and leaned in front of the stadium as he climbed out of the pool. He then cheered in front of his British teammates, who were at the nearby empty Tokyo Obituary Center to offer support.
"I don't think anyone in the house will understand the amount of arrows going in," Patty said. "You can lose at the last minute." It's like going into a trance and trying to prove yourself in 56 seconds. You can easily lose it. I know what the team has tried. "
The only surprise was that Patty failed to break her world record again.
"No one thinks about times. It would be amazing to do it on a world record," he said. "It's not about time, it's about race. There's no one better than me."
Patty admits she has had a hard time motivating herself over the past year and when competing without fans, "how difficult it was to find that emotion."
"99.9% of the time in the dark is 0.1% of the time in the light," he said. "That's why I think no one deserves it more than me. It's not something to be proud of, I just love my work and I know how powerful the game can be."
The 26-year-old also said it was difficult to combine training with the upbringing of his son George, who was born in September.
"You have those moments when you wake up at 3:00 in the morning and you think, 'It's so hard,'" Patty said. "I'm glad I could go home with at least one gold medal." Yes, and we'll see what happens next week. "
Patty hopes to add another medal to her collection when she swims in the men's 4x100m medley relay on Friday. He could also take part in a mixed event on Thursday.
Patty's mother Caroline wrote on Twitter: "Glad to have blood pressure through the roof. # Our house was so quiet, we couldn't breathe. We are more proud of your burden, Adam_peaty."