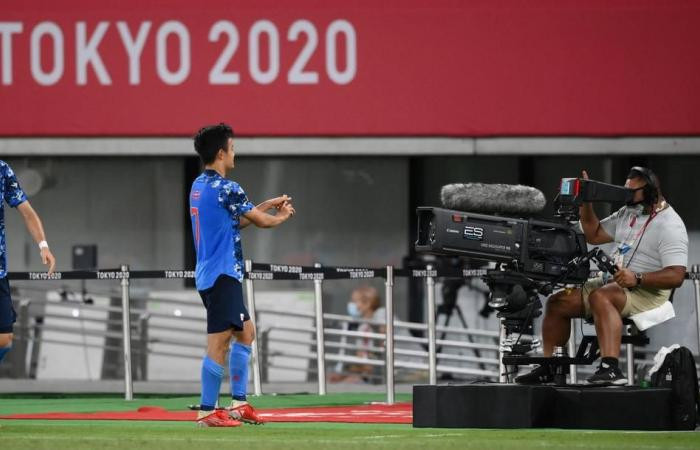 Tokyo:

Its CEO said Monday that coverage of the Tokyo 2020 Games by Olympic broadcasters will focus solely on the performances of athletes and will adopt a gender-neutral approach to filming, which could be a thing of the past.
Olympic Broadcasting Services (OBS) produces visual feeds distributed to broadcasters around the world. IBS CEO Ian Icarcovis said the focus in Tokyo was on the start of the Games on Friday, only on the performance of athletes.
On Sunday, Germany's women's gymnastics team decided to wear full-body suits instead of gymnastic tights in sports, saying their sport promoted sexual exploitation and freedom of choice. Encourage them to feel comfortable. .
Acarchos said that although OBS is not responsible for what these players wear, it has planned its coverage in such a way as not to reinforce any gender stereotypes.
"As broadcasters, we don't instruct players on what to wear," Xtrus said.
"What we can do is make sure that our coverage does not expose in any particular way or is not a feature of what people are wearing and whether the clothing they are wearing highlights specific parts of the body. Which has to do with stereotypes. "
In the past, coverage of some sports broadcasts, such as gymnastics and beach volleyball, where female athletes' leopards and bikinis cover the body less than their rivals, has been criticized as a stereotype.
"You won't see in our coverage some of the things we've seen in the past, including details and proximity of elements that talk about body parts or sexual elements or any kind of stereotypes about gender," said Icarus. Will be
Earlier this month, Norway's beach handball team was fined 1,500 euros (1 64,764) for what the European Handball Federation said was inappropriate clothing. The women decided to wear shorts instead of bikini bottles at a European Championship match in Bulgaria.
Norway's sports minister has called the decision "ridiculous" and called for a change in attitude.
"It's very important how you tell the story and what kind of details you insist on, and the details we emphasize are the athletic ability of the players," Eckerchos said.