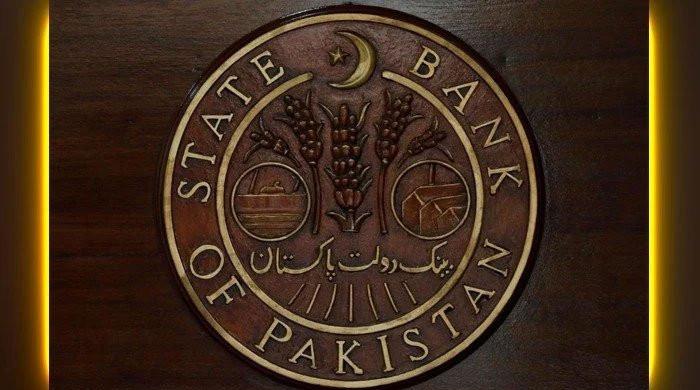 ISLAMABAD: The Central Bank's Monetary Policy Committee (MPC) will meet today to announce the new policy rate for the next two months.
The State Bank of Pakistan (SBP) Monetary Policy Committee, headed by its chairman Raza Baqir, will meet and review key trends and economic indicators for the next two months to decide on monetary policy.
After the meeting, SBP Governor Raza Baqir will issue a monetary policy statement at 5 pm.
However, the majority of analysts surveyed News It is believed that the SBP's Monetary Policy Committee (MPC) will keep the policy rate stable at 7%.
Any reversal of the central bank's opportunistic monetary policy stance is unlikely for at least the next two months, especially in the case of the Cowboys, with uncertainty over growth and low levels of vaccination. It is growing again.
Some analysts expect rates to rise by the end of 2021, while others expect early next year.
"Interest rates are expected to remain unchanged. This is due to the government's pro-development policies and the prospect of resumption of the lockdown and its accompanying lockdown," said Saad Hashmi, executive director at BMA Capital. For both reasons, the SBP is likely to maintain the status quo in its forthcoming monetary policy review.
Analysts and markets are also looking at the central bank to see how it will respond to the risks of increasing inflationary pressures and widening the current account deficit.
"I think interest rates will remain stable at current levels, as the SBP has to balance risks like CAD. [current account deficit] Samiullah Tariq, head of research at Pak-Kuwait Investment Company, said inflation was having a "significant effect" on the domestic and global economy.
In its final monetary policy statement in May, the SBP expected inflation to gradually fall to the 7-7% target range over the medium term. However, the rising trend in international commodity prices, rising utility rates and wage pressures for further rise in inflation, the central bank's third quarter on the state of Pakistan's economy for fiscal year 2021 The fish report said.
A report released by Al-Falah Securities states that "in the near future, the need to maintain economic momentum towards fiscal policy will take precedence over weakening the balance of trade and negative real interest rates."
However, current interest rates cannot be maintained for long, with the rise in commodity prices and an increase in the balance of imports and exports. We are confident that the SBP will wait and see what happens to Covid and delay the crisis until September 2021.
The government has set a growth target of 4.8 percent in FY 2022, up from 3.9 percent in FY 2021. The inflation target is set at 8.2%.
According to analysts, the current fiscal year is expected to be 7 7-8 billion or 2.2-2.6% of GDP.