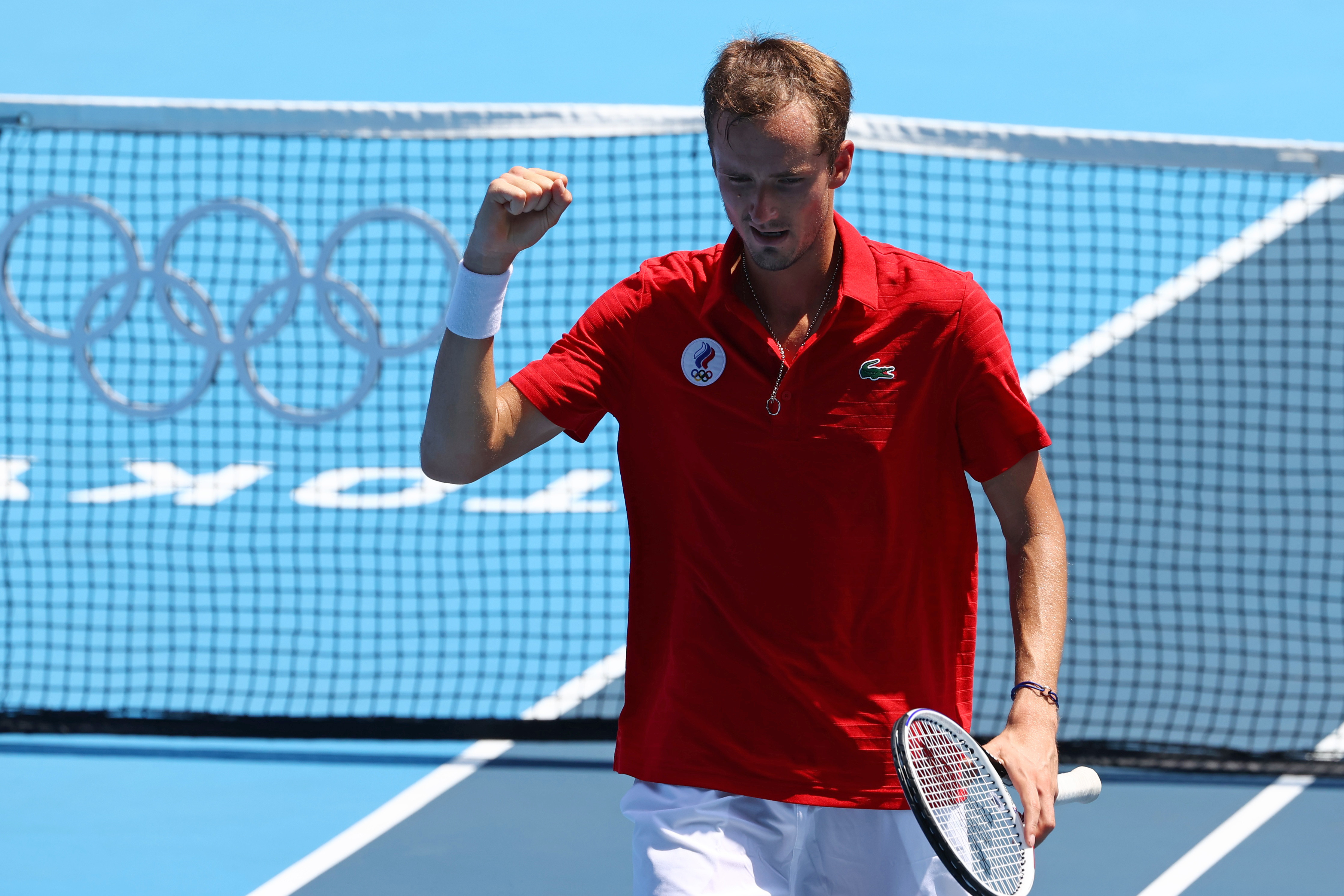 Tokyo:

Daniel Medvedev battled the heat in Tokyo on Wednesday before reaching the Olympic quarterfinals, leading to a heavyweight clash with Novak Djokovic.
Medvedev, who finished second with Pablo Carino Busta of Spain at the Iranian Tennis Park, defeated Fabio Fagini of Italy 6-2, 3-6, 6-2.
Twice Grand Slam runner-up Medvedev, who asked the organizers to delay the start times after his opening match, once again imposed extreme weather policy due to temperature checks.
Asked if he was OK during the second set, the Russians replied: "I can finish the match, but I can die. Who will take responsibility if I die?"
After a 10-minute break between the second and third sets, Medvedev broke Fagini and won the first three decisive games.
He saved three break points 4-2 before winning two hours and 25 minutes later.
World number one Djokovic continued his Olympic title bidding against Spain's Alejandro Dudoch Fukina at the end of Wednesday.
Elena Svetolina of Ukraine, the top seed in the women's lottery, advanced to the semifinals with a 6-4, 6-4 victory over Camilla Georgie of Italy.
Fourth seed Svetolina will play Spain's Paula Badosa or Marquita Vandrosova, the winner of domestic favorite Naomi Osaka, for a place in the final in Tokyo.