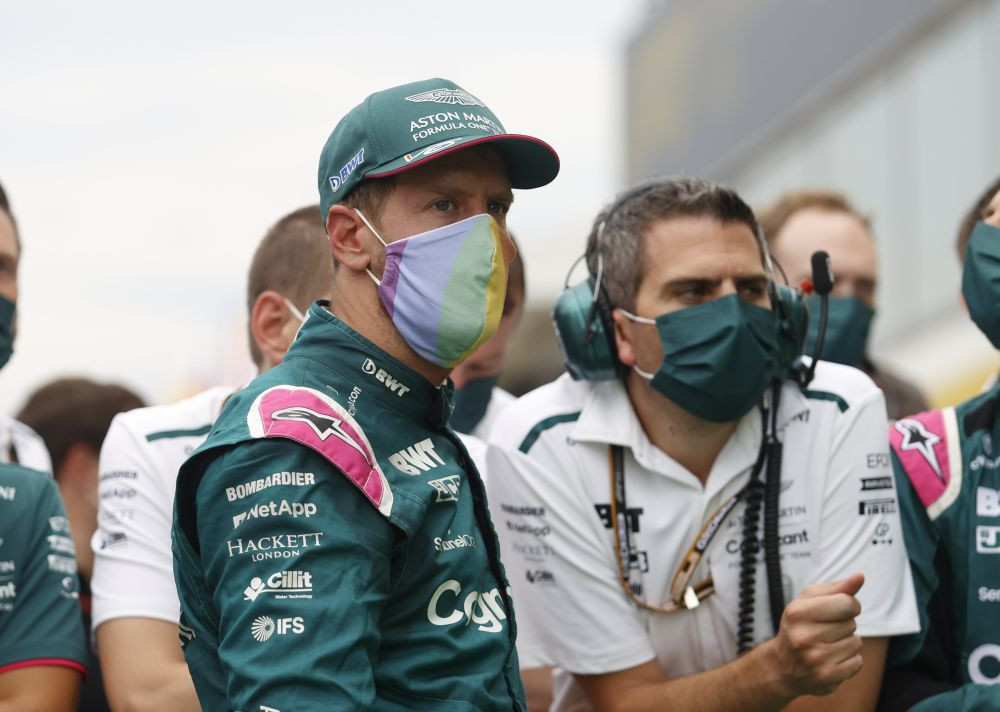 Budapest:

Formula One team Austin Martin intends to appeal against the disqualification of four-time champion Sebastian Vettel from the Hungarian Grand Prix, which expelled the Germans to second place.
Vettel crossed the 1.8-second line behind first-time race winner Esteban Okun's Alpine but was disqualified because only 0.3 liters of fuel could be extracted from his car, according to post-race sample rules. Instead of a liter.
"Patrons have received a notice of intent to appeal from the Austin Martin Cognizant F1 team."
In this context, representatives of the FIA's technical department were asked to seal and seize Car 5 until a notice of appeal was received or the FIA ​​rendered any decision relevant to the International Court of Appeals. "
The notice from those responsible for disqualifying Vettel states that Austin Martin team principal Otmer Schaffnauer said that Vettel's tank should have 1.44 liters of fuel left, based on the amount of fuel used, which is a Measured with a meter installed in all cars.
But, despite being given "several opportunities", the team failed to pump more than 0.3 liters from the car.
Vettel's disqualification from the second podium final of the season lifted Lewis Hamilton, who ran from last to third, to the runner-up spot.
It also gave the Mercedes driver an eight-point lead over Red Bull title rival Max Verstappen, who added an extra point after being promoted to ninth.
It also credits Ferrari's Carlos Sanz, who finished fourth, finishing second podium of the season when Spaniard overtook race winner Verstappen in Monaco.