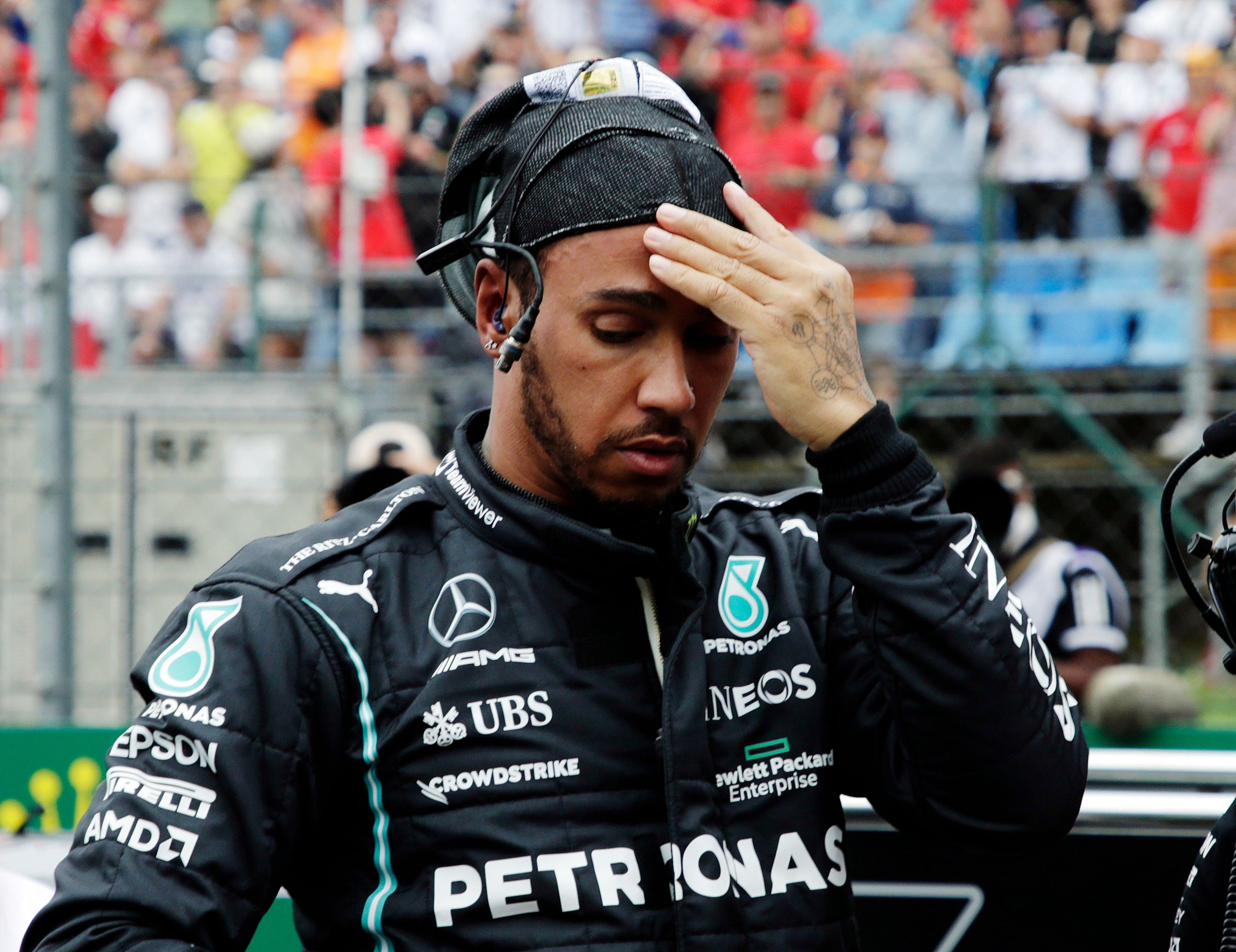 Budapest:

Lewis Hamilton, who fought from behind the field for second place in a fierce and tiring Hungarian Grand Prix on Sunday, admitted that he was still suffering from the effects of the Covid 19 that caused him to lose. The year was without a race.
The Mercedes driver, who is now eight points ahead of the championship, was apparently ill on the podium after a dramatic race and was struggling to lift his trophy.
He was initially absent from the press conference for the first three drivers because he was seeing a doctor.
"I'm fine, there's been a lot of dizziness and everything on the podium is a bit blurry," the world champion said before talking about the problems of life after Coved.
"I'm really fighting to stay healthy after what happened at the end of last year and it's still, it's a war.
"I haven't talked to anyone about it but I think (the effects of Covid) have been delayed. I remember the effects when I took it and the training has been different since then.
"The level of fatigue you get is different and it's a real challenge."
The 36-year-old lost the Grand Prix in Bahrain in December after a positive test of Covid 19 and won four races this season, including a British GP in Silverstone a fortnight ago.
"I continue my best training and preparation. Today, who knows what it is?
"Maybe it's hydration, I don't know, but I definitely haven't experienced it. There was something similar in Silverstone, but it's worse."
Esteban O'Connor won the race in Hungaroring, and Sebastian Vettel was second.
However, Vettel was later disqualified after his Austin Martin was found to have violated fuel regulations and Hamilton was promoted to second place.
Seven-time world champion Hamilton and the rest of Formula One Paddock now break up to the Belgian Grand Prix on August 29 at the Spa.