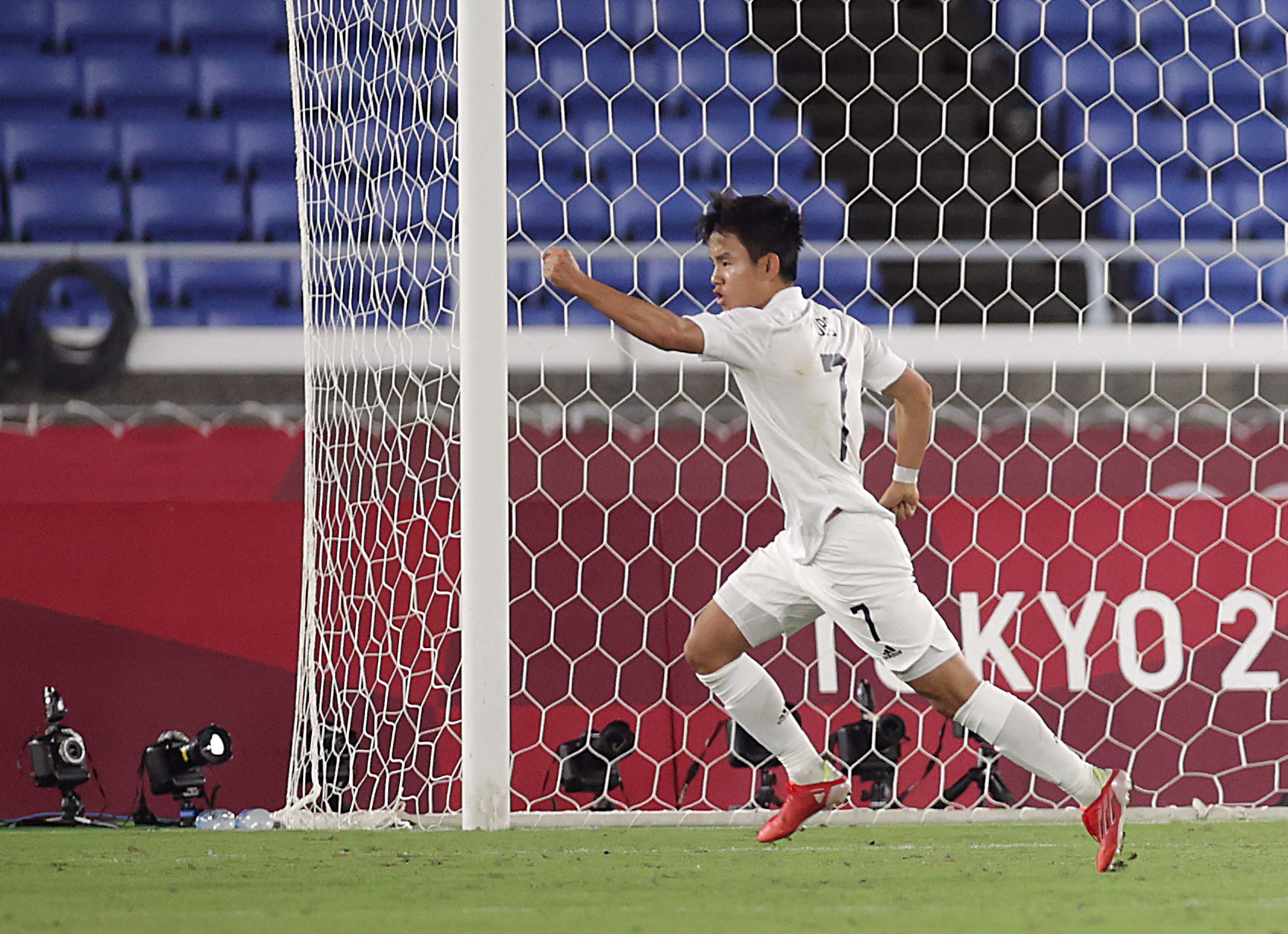 Tokyo:

Tecfusa Kobo is playing a key role in Japan's push for an Olympic medal, and now the promising playmaker is ready to remind Spanish football why it already has magic in one of the country's biggest clubs. ۔
The 20-year-old will take the hosts of the tournament to their semi-final meeting with Spain on Tuesday, with the aim of giving the Japanese their first medal in the men's tournament since winning a bronze medal at the 1968 Games in Mexico City.
But Real Madrid's Kobo will have other worries besides the end of the 53-year-old medal drought as he rises against the country that has shaped his football career.
"Ever since I was scared, I know that if we get there, our semi-final will be against Spain," he said.
"So far I've been taking it from one game at a time, but from here I bring it 100 percent – no, 120 percent, 150 percent. I'm going to lead us to victory."
Kobo's commitment to the Japanese cause comes after spending most of the last decade in Spain.
He moved to Barcelona's famous La Masia academy at the age of 10, but was forced to return to Japan five years later after the club was found guilty of violating transfer rules involving young players.
Mantra at J-League clubs FC Tokyo and Yokohama F. Marinos before returning to Spain shortly after his 18th birthday
However, instead of re-signing with Barcelona, ​​as was widely expected, Real Madrid rushed to capture Cobo.
The return to life in Spanish football has caused a stir rather than a rupture. He has yet to play for Madrid's first team and has instead been loaned to Real Mallorca, Villarreal and Getafe.
None of them were as successful in terms of success, adding to Kobo's enthusiasm for impressing against the Spaniards on Tuesday.
After scoring Japan's opening three wins in the group stage and already making a mark in the tournament, Kobo has been in touch with people he knows in Luis de la Fuente's team.
"I have a lot of teammates in Spain," Kobo said.
In fact, I talked to (Barcelona defender) Eric Garcia before the (New Zealand) match and we both wanted to meet in the semi-finals.
"And it happened. We were friends, now we're rivals and we'll give our all. It's going to be a great match and hopefully we can win."