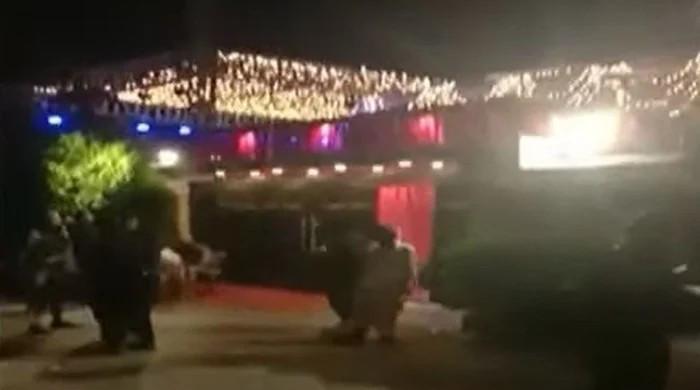 KARACHI: Pakistan Tehreek-e-Insaf (PTI) MNA Aslam Khan held a large gathering at his residence in Karachi amid the fourth wave of epidemic diseases, violating the standard operating procedures (SOPs) of KVID-19. ۔ Geo News. Is informed.
A few days after the Sindh government imposed a nationwide lockdown until August 8, Aslam Khan hosted a farewell ceremony at his residence in Defense Housing Authority (DHA) Phase 6, Khayaban Rahat.
It is noteworthy that the provincial government had imposed a complete ban on wedding functions and gatherings of all kinds, as the country is on the fourth wave of the corona virus epidemic.
Addressing Geo News.Khan said he hosted his daughter's funeral at his residence. "I only invited my family and close friends to the event," he said.
The PTI MNA said it did not host any large gathering in light of the corona virus epidemic.
Important decisions of Sindh government
According to some important decisions of the Sindh government, there will be lockdown across the province till August 8. It came into force on August 1.
Government offices will be closed from next week.
Those who do not receive the vaccine will not be paid after August 31.
Vaccination cards for street vendors will be checked.
The export industry will remain open.
All markets in the province will remain closed, but pharmacies will remain open.
Intercity transport will remain closed.