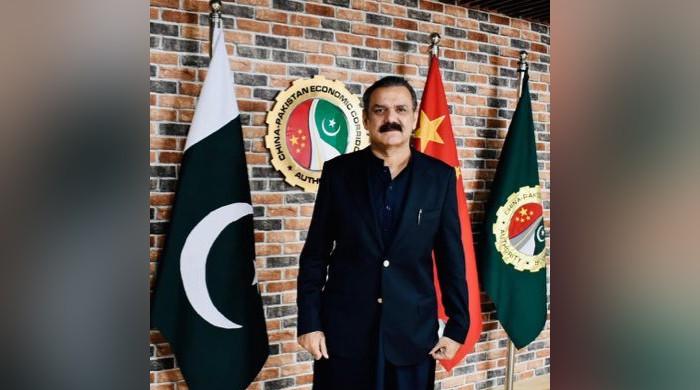 Lieutenant General (retd) Asim Saleem Bajwa has resigned as chairman of the China-Pakistan Economic Corridor (CPEC) Authority and will be replaced by Khalid Mansoor.
Lt. Gen. (R) Bajwa thanked the government and Prime Minister Imran Khan for their cooperation.
He said in a tweet, "I bow my head before Allah Almighty to allow me to lift and run the CPEC Authority's key institution as a window for all C-Pack projects, setting the direction for the future." Given a chance. "
Bajwa said he had good wishes for Mansoor, who has replaced him as special assistant to the prime minister in CPEC affairs.
He said that Mansoor was fully equipped to take the C-Pack forward. C-Pack is the lifeline for Pakistan, it will transform us into a developed and fully developed country.
According to Geo News.Mansoor has experience working overseas with Chinese companies and banks.
Lieutenant General (retd) Bajwa was appointed Chairman of the CPEC Authority in November 2019, and then in April 2020, Prime Minister Imran Khan appointed him as his Special Assistant for Information and Broadcasting.
However, on October 12, Prime Minister Imran Khan dismissed Lieutenant General (retd) Bajwa from his additional portfolio of SAPM in terms of information and broadcasting.
Meanwhile, Federal Minister for Planning, Development and Special Initiatives Asad Omar thanked Bajwa for his services in advancing C-Pack and expanding the scope of the project.
The Federal Minister welcomed Mansoor as SAPM for C-Pack Affairs. His extensive corporate experience, extensive work with Chinese companies, and his direct involvement in leading some of CPEC's major projects make him an ideal person to lead the next phase of CPEC.