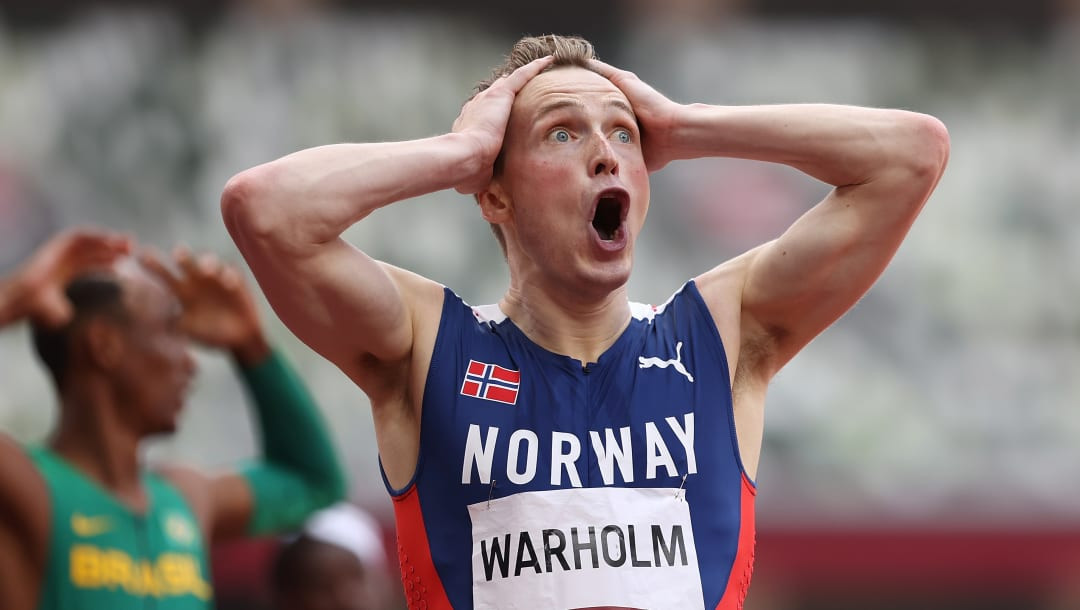 Tokyo:

Carsten War Home was making his way through the media "mixed zone" more than an hour after his spectacular, world-record-breaking race in the 400-meter hurdles on Tuesday, and yet he absorbed the improvement of his success. Seems unable to do.
It was hardly surprising. Norway won the Olympic gold medal in 45.94 seconds, about a second away from its world record of 46.70 last month, where growth is usually measured in 100th place. American silver medalist Roy Benjamin was miles away from the old mark at 46.17 as his run exceeded Tokyo's top billing.
"Dude, this is crazy. This is the biggest moment of my life," Warholm said. "You know the clutch that's not sunk yet? I don't think it's in it, but I'm excited.
"I told myself I was running to remember what you did. I can't describe how important it is to me. That's what I do from morning to night. It's a big job. Is.
"I dream about it like crazy. I sleep on it all night. I think about it all my time, thousands of hours, so just putting this last medal in my collection, it's complete. "
Warholm presented a technically brilliant race, maintaining its inner lane at a distance of 300 meters before Roy.
The Americans briefly threatened to draw when they reached the final but the double world champion pushed again and was a clear winner.
However, after making his name with some of the greatest athletes of all time in the history of athletics, he was still able to somehow suggest that there was room for improvement.
"I can't believe the timing, it's too fast," he said. "Most of the time I'm asked about the Perfect Race. I said it doesn't exist but it's the closest place ever, so 'Wow'.
"I had a world championship, a European championship, a world record, a European record, but the Olympic gold medal is what everyone talks about. I knew it would be the hardest race of my life, but I was ready. Was
"Now I need to set new goals for myself. I don't think I've worked yet."