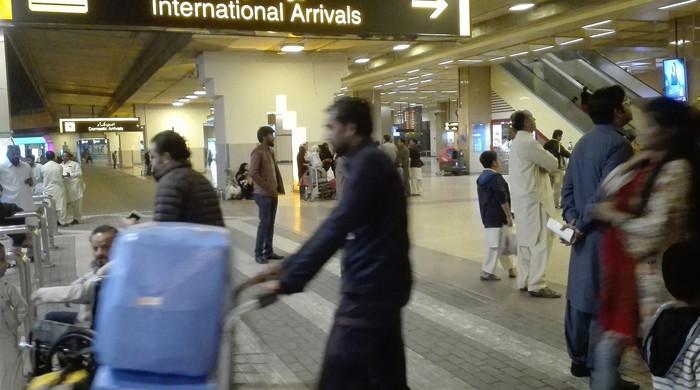 A new travel advisory from the Civil Aviation Authority (CAA) said on Tuesday that Pakistan had imposed fresh restrictions on incoming passengers as the fourth wave of corona virus was gaining momentum in the country.
The CAA said in a new travel advisory that all inland travelers aged six years or older must obtain the correct PCR test result within 72 hours before starting their journey to Pakistan.
"All passengers aged 6 years and above will be subjected to rapid antigen testing upon arrival in Pakistan," the travel advisory said.
Passengers between the ages of six and 12 who tested positive will be quarantined at home under the supervision of relevant authorities, he said.
"Passengers over the age of 12 who test positive will be quarantined in a designated facility according to pre-existing procedures," the travel advisory said.
The advisory further states that "Given the volatile nature of the COVID-19 situation, any or all incoming passengers may face additional conditions as ordered by the relevant health authorities upon arrival in Pakistan." Has given. "