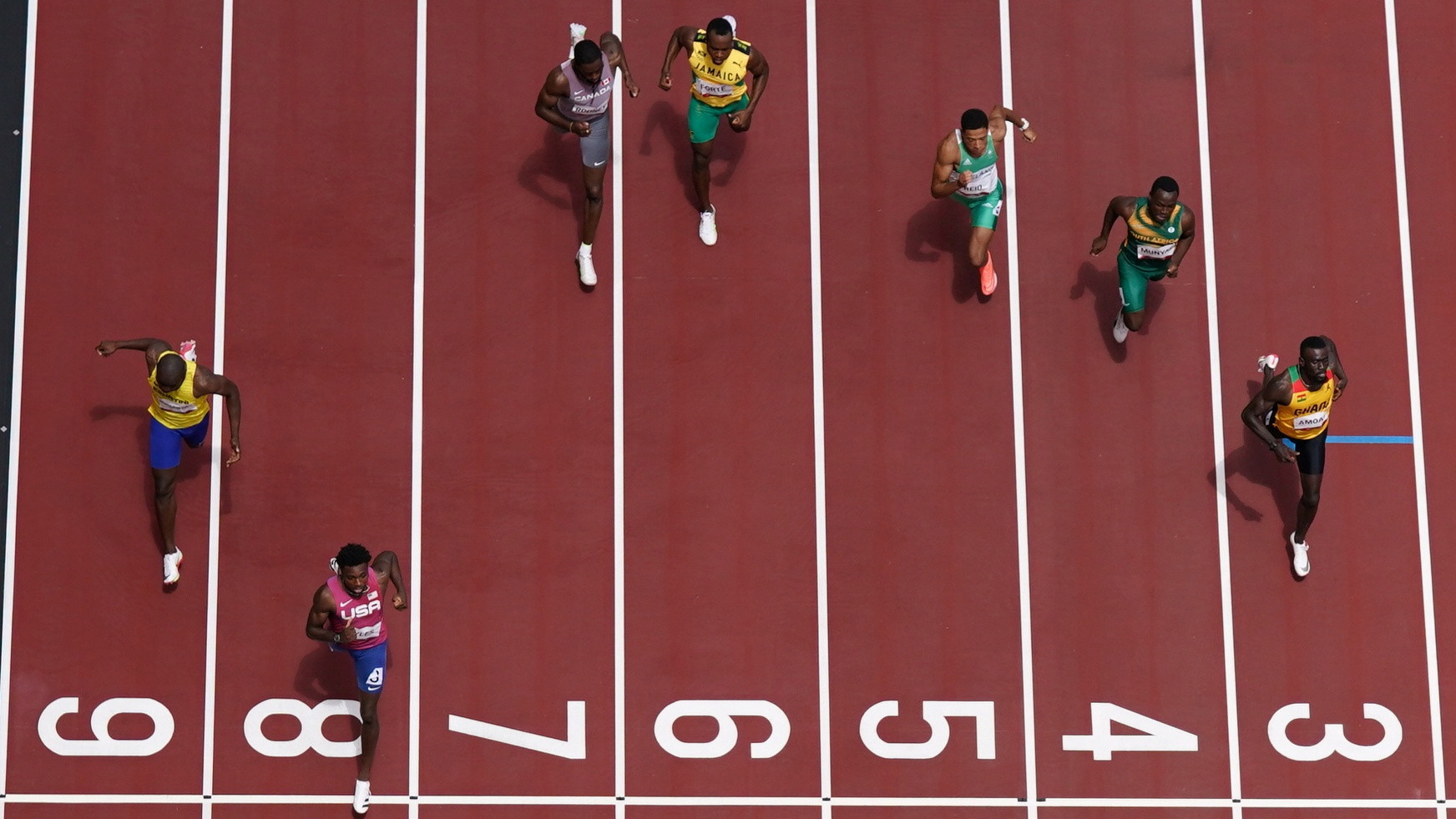 Tokyo:

For the first time since 2008, the 200-meter triple Olympic champion will be without Usain Bolt of Jamaica, and a new generation of sprinters began bidding on Tuesday to replace him with Team USA, particularly impressed in early summer. کن۔
Bolt, who won the 200-meter gold medal at three consecutive Olympics, retired in 2017 and the United States is bidding to regain the title. The Americans last won a gold medal in the men's 200m event at the 2004 Olympics, when they ran the table and won all three medals.
On Tuesday, Noah Liles, Kenneth Bednarek and Arien Knighton all began their quest for medals and easily reached the scheduled semifinals later in the day.
Bednark took notice of everyone with the fastest time of round clocking 20.01, while the world leader, Lyle was the third fastest this year.
Knighton stood outside and woke up almost to the finish line to win his warmth. The 17-year-old came to the Olympics and Bolton's Eugene, Oregon, broke the under-20 world record in the Olympic trials and declared himself a possible medal winner in Tokyo.
But these Olympics have shown that being a favorite of pre-tournaments does not always turn into medal victories, as the 100m final showed on Sunday.
And among those who want to compete is Rio silver medalist Andre de Grass of Canada, who reached the semifinals with a control run to advance to the next round without overtaking himself.
Jeremy Richards of Trinidad and Tobago, who won the 2017 World Bronze Medal, also won.
In search of medals, another teenager, 19-year-old Joseph Fahnbala of Liberia, finished second behind Canada's Aaron Brown.
Isotini's Cebosiso Matsenjoa, who was previously disqualified in the summer, was later reinstated and took full advantage, reaching the semifinals by posting a new national record.
2014 Commonwealth Games champion Rashid Dwyer of Jamaica won his race to advance with the 5th fastest time of the round.
The semi-finals will be held later on Tuesday and the final on Wednesday.