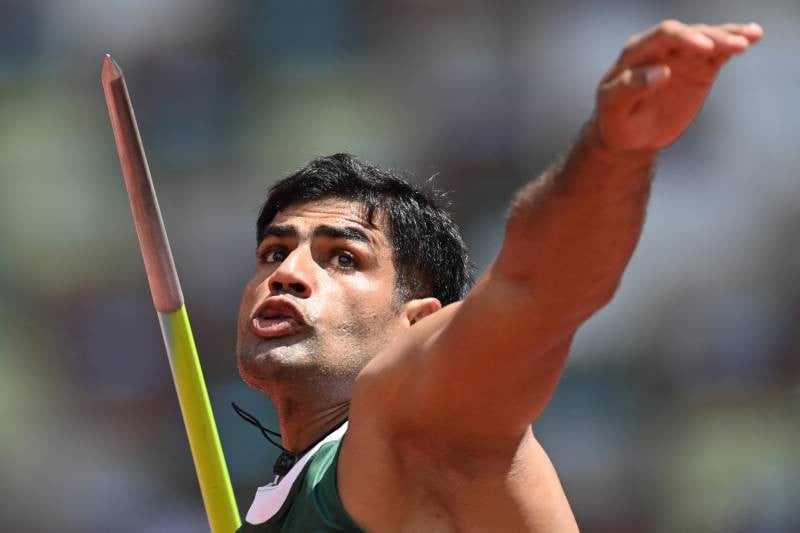 Karachi:

Arshad Nadeem, who won a bronze medal in Pakistan's Asian Games, became the first athlete in the country to make it to the Olympics final as he topped Group B of the Julian Throw event with a throw of 85.16 meters.
The 24-year-old is now among the top 12 javelin throwers who will compete for medals in the final on Saturday, August 7.
Athletes had to throw at least 83.50 meters to advance to the finals or join the top 12 competitors.
Germany's Johannes Waiter is being touted as the gold medalist, but Arshad had predicted a close contest.
Arshad's friend and Indian spear thrower Neeraj Chopra topped Group A in the event with a throw of 86.65 meters, becoming the dominant event in South Asia, a rare occurrence in the Olympic athletics program.
Arshad is the last athlete to perform for Pakistan at the Tokyo Olympics, hoping to win a medal to break the country's 29-year-old Olympic medal drought. Pakistan won its last Olympic medal at the 1992 Barcelona Games.
I am also training in Tokyo in the morning and in the afternoon. I know it's going to be tough competition and everyone wants to be the best. Final on August 7
My goal is to win a medal, my goal is to reach the final. Group B looks tough, every thrower wants only one thing and that is to get it. I want to return home with my head held high. I want pakistan to be proud I need to do the best I can here in Tokyo.
Arshad is also the first Pakistani to directly qualify for the Olympics. He did so through the 2019 South Asian Games in Nepal.