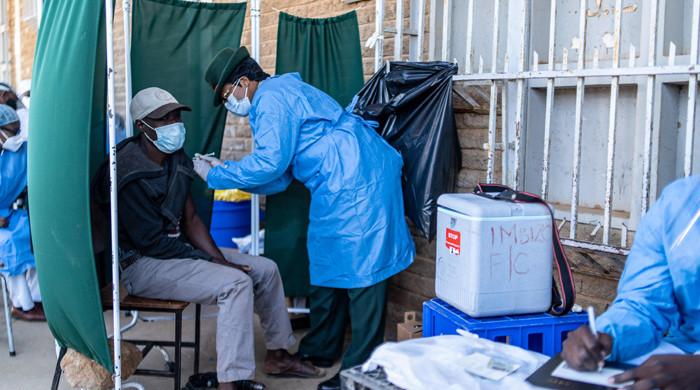 GENEVA: The World Health Organization (WHO) on Wednesday called for a ban on COVID-19 vaccine booster shots at least until the end of September to address severe food disparities between rich and poor countries. Is.
WHO chief Tedros Adhanom Gabrieus has called on countries and companies controlling food supplies to change gears and ensure more vaccines in less affluent states.
"I understand the concern of all governments to protect their people from the delta. But we cannot accept countries that have already used most of the world's vaccine supply, while the world's weakest people are not." Are safe. " Tedros said at a press conference
"We need an immediate change from the majority of vaccines going to high-income countries to the majority going to low-income countries."
More than 4.25 billion doses of the Covid 19 vaccine are now administered globally, according to AFP.
The World Bank has administered 101 doses to 100 people in high-income countries.
That number drops to 1.7 per 100 people in the 29 lowest-income countries.
"Accordingly, the WHO is calling for a ban on booster at least until the end of September, so that at least 10 percent of each country's population can be vaccinated," Tedros said.
"To do that, we need the cooperation of all, especially the handful of countries and companies that control the global supply of vaccines."
Tedros said the G20 group of nations has a key leadership role as they are the largest producers, consumers and donors of the Kwid 19 jobs.
"It's no small thing to say that the path of the COVID-19 epidemic depends on the leadership of the G20," he said.